Election 2016: Polling stations close across Warrington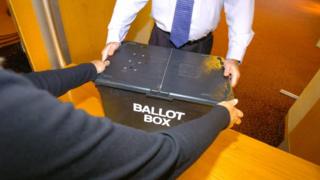 Polling stations have closed after local elections in Warrington.
For the first time, all of the council's seats were contested in one go. Previously, just a third of seats on the borough council have been up for grabs.
Results are due to be declared on Friday.
Across England, elections have been held for more than 120 councils, while mayoral elections have been held in cities including Liverpool and Salford.