Election 2016: Polling stations open across North Yorkshire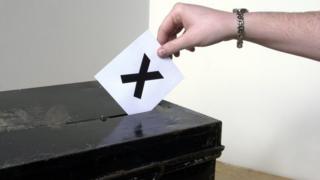 Voting has begun in elections being held in North Yorkshire.
Polling stations opened their doors at 07:00 BST and will close at 22:00.
A third of seats are up for grabs on both Harrogate Borough Council and Craven District Council. Votes are also being cast for the North Yorkshire Police and Crime Commissioner (PCC).
Across England elections are taking place for more than 120 councils and the London Assembly, four mayors and 36 PCCs.