Election 2016: Polling stations open in Warrington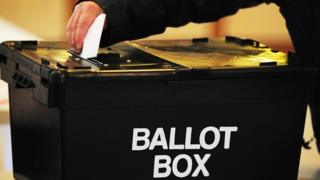 Polling stations have opened in Warrington to mark the start of the borough council's new electoral system.
For the first time, all of the local authority's seats will be contested. Previously only a third of seats would be up for grabs at each election.
Polling stations opened their doors at 07:00 BST and will close at 22:00.
Elections are taking place for more than 120 councils across England, while mayoral elections are being held in cities including Liverpool and Salford.