Billings re-elected as South Yorkshire's Police and Crime Commissioner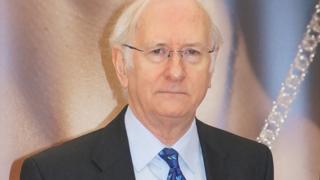 Labour's Dr Alan Billings had been re-elected as Police and Crime Commissioner for South Yorkshire.
Dr Billings received 144,978 of the votes. His nearest challenger was UKIP's Gavin Felton who polled 57,062.
Ian Walker of the Conservatives came third with 29,904.
Dr Billings was first elected to the role in October 2014 after the resignation of previous incumbent Shaun Wright following the Rotherham child abuse scandal.
Candidates are listed alphabetically by surname. BBC News App users: tap here to see the results
South Yorkshire
Candidate
Party
Alan Billings
Labour
144, 978
Gavin Felton
UKIP
57,062
Ian Walker
Conservative
29,904
Joe Otten
Liberal Democrat
28,060
David Allen
English Democrats
19,144
More information is available on the Choose my PCC website.