What the parties are offering parents of young children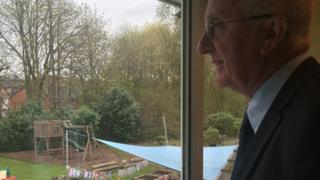 Childcare has become an issue in this election. The cost of care for pre-school children has risen by more than 25% across England over the last five years, according to surveys from the Family and Childcare Trust. Now the main political parties are proposing distinctive childcare offers, competing for the votes of working parents.
The Conservatives have pledged to fund 30 hours of childcare every week for three- and four-year-olds whose parents are working. The Labour Party has promised 25 hours of funded care per week for these children, plus they have said there will be a place at breakfast and after-school clubs for every primary school child. Parents would pay a fee for this.
The Liberal Democrats' offer is different. They promise 20 hours of government-funded childcare for all children aged two to four and they want this childcare to be available for children from the age of nine months - the end of parental leave - where both parents work.
UKIP say they would create more childcare places. They also promise after-school and breakfast club places for every primary school child.
The cost of childcare has risen faster in the East Midlands than other parts of England. One constituency in the region is Amber Valley in Derbyshire. It is very marginal - won in 2010 by the Conservatives by just over 500 votes.
Parents I spoke to there were enthusiastic about the different childcare offers, and several said this could be the deciding issue for them. They would vote for the one which suited them best.
A mother with an eleven-month-old child said she was very interested in the Liberal Democrats' proposals, which would provide funded childcare for her sooner than any other. Another parent of a toddler, by contrast, liked the sound of the Conservatives' 30 hours, because it would help her get back to work sooner.
Nursery closures
Most funded places for two-year-olds (96%) and for three-year-olds (60%) are in private or voluntary nurseries or centres.
The overwhelming majority of the providers of these say the fee currently paid by the government does not cover their costs.
Andrew Large runs a chain of six nurseries in Derbyshire - three in Amber Valley. He estimates he loses £1 per child per hour on the government-funded places and says he has to charge parents more outside these hours to keep his business viable. He's had to raise prices in recent years, he says, because the government rate has not risen enough.
If the funded hours were doubled, without a significant rise in the hourly rate, he says he might have to close - and his chain has 400 childcare places. He believes other private and voluntary providers, in Derbyshire and further afield, would face similar problems - so that any government might struggle to actually find the places to carry out its promises.
The Conservatives have said they're ready to raise the government rate - something welcomed by providers. The Liberal Democrats told the BBC they will review it. The Labour Party says it will not. They are satisfied their own model is fully funded and workable.
The Green Party offer free childcare and early education from birth till school, which they say should be compulsory at seven.
This report is part of the Today programme's series covering 100 constituencies ahead of the election. You can find the full series here.