Hardship funding for students doubled last year
By Hazel Shearing
Education correspondent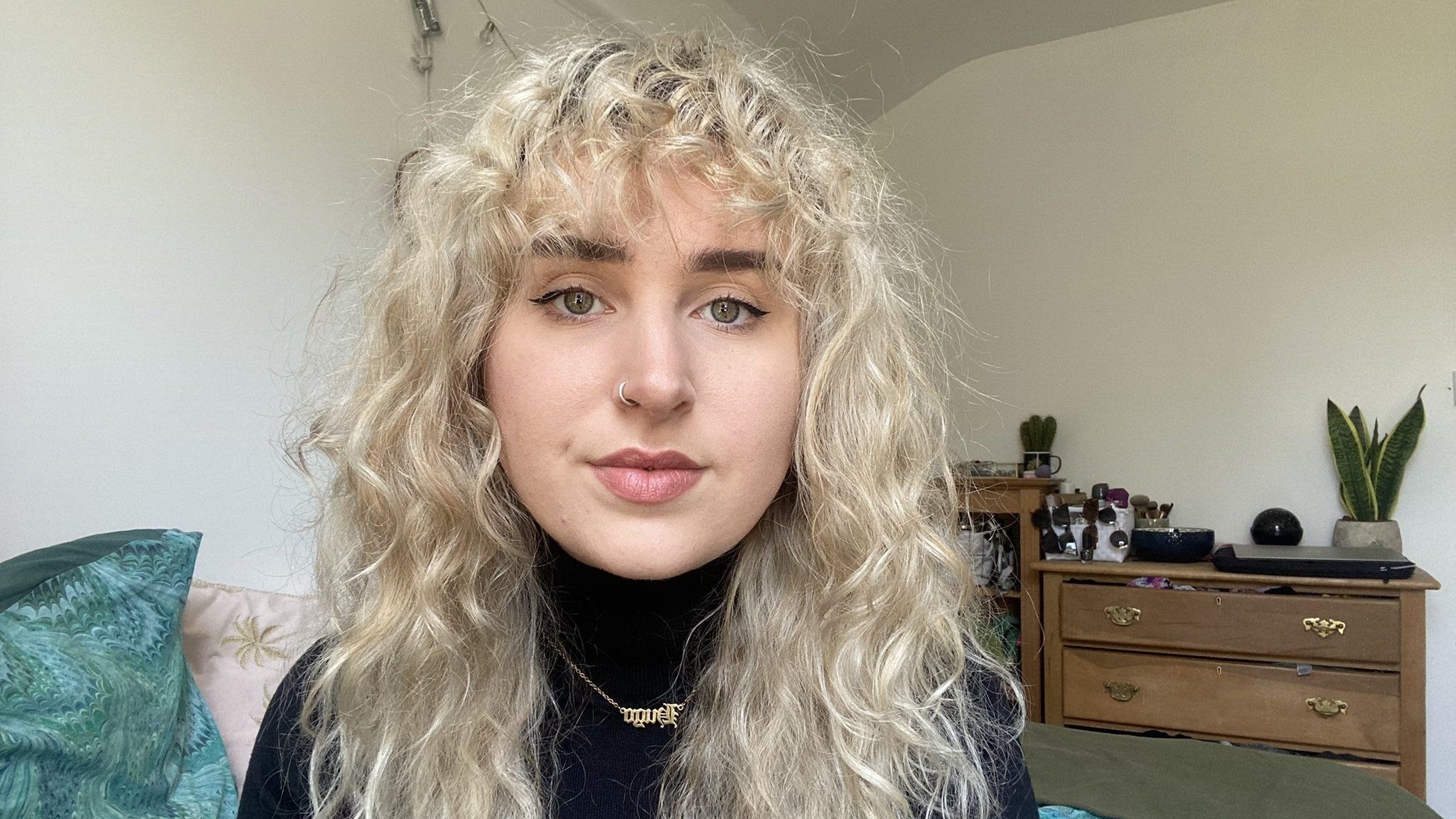 The number of students asking for emergency cash nearly tripled between 2018-19 and 2020-21 at 95 UK universities, BBC News Freedom of Information requests have revealed.
Responses also suggest the amount of hardship funding given out nearly doubled last year.
Students have told BBC News they could not afford rent after bar and retail work dried up during the pandemic.
Universities say they have stepped up efforts to help in "difficult times".
In total, 132 higher-education institutions responded to BBC Freedom of Information (FOI) requests about their hardship funds for the past three academic years.
Of those, 95 revealed how many students had applied for hardship funding - and how many had been successful.
About three out of every four students applying were successful across all three years.
The number of students enrolled in UK higher education also rose in those three years, according to the Higher Education Statistics Agency (HESA), but slower than the rise in those requesting hardship cash.
Rachael Sampson, 25, struggled to find a part-time job when she moved to London, in September 2020, to study at the Royal Central School of Speech and Drama (RCSSD).
She applied to the university's hardship fund, with £941 in her account - explaining this would fall to £241 after her looming rent payment - but was told she was not "seen as currently being in hardship".
During her second term, studying remotely in a box room during a national lockdown, her mental health had suffered, Ms Sampson said.
Soon, she struggled to buy food.
"One of the most shameful things I've ever had to do is go to the supermarket and steal food," Ms Sampson said, "stealing bread and pasta and cheese, just so I could eat."
Her second hardship application was successful but by this time she had had to move in with her parents, in Bradford.
The £1,000 award helped her return to London when in-person teaching resumed but the financial difficulties have made her "resentful".
"It's very hard to pick yourself back up from that, because you just feel like nobody wants to help you," Ms Sampson said.
A spokeswoman for the RCSSD, which distributed £80,913 in hardship funding in 2020-21, said it had worked "swiftly" to help students in the pandemic and student wellbeing was "the primary concern".
She said it allocated funds "via a panel who take care to assess students' individual circumstances" but cautioned the process "can take time... particularly at periods of high demand" and students should speak with its finance and advice teams.
BBC News has previously revealed the number of students applying for hardship doubled in 25% of English universities last year - but these new figures indicate just how many students asked for help.
Students can apply for hardship funding, which does not usually have to be repaid, directly from their universities or colleges, which decide how much is given out.
Many introduced emergency Covid hardship funds.
There are 282 higher-education institutions in the UK, according to the HESA. In England, many are private and not subject to FOI requests.
Students have told BBC News they were frustrated paying rent when lectures were online.
Jennie Bradford, 21, who studied at York St John University, stayed in her privately rented student flat rather than returning to her family home, in case in-person teaching resumed.
"There was always that [question of], 'What if I need to be back in York?'" she told BBC News.
She moved in with her boyfriend to save money and lived on "cupboard essentials" such as baked beans and soups.
Ms Bradford applied for the university's hardship fund in July 2021 but was told it was closed until October 2021 and, in the meantime, she could access a food bank.
After she had tweeted about this, she said, the university had allowed her to apply for hardship funding on condition she complete an online money-management course.
"It was quite insulting," she said. "I'm paying for shopping to get food to eat. I don't need to manage it - I'm not wasting it on stuff."
She received £500, which covered a month of rent without bills.
York St John University distributed £541,935 that academic year.
students in university-owned accommodation had not been charged rent while unable to travel during Covid
for students in private accommodation, hardship funding had been increased
students had had access "one-to-one appointments" while applications had been closed over the summer
students were referred to the university's food bank only while they applied
the money-management tool was "a standard requirement"
A Universities UK spokesman said institutions had "stepped up their efforts to support students" during the pandemic and were "targeting hardship funding where it is needed most".
But he added: "These are really difficult times for many students struggling with the cost-of-living crisis."
In the coming academic year, the real-terms value of maximum maintenance loans - for students from the poorest backgrounds - will fall to its lowest level in seven years, Institute for Fiscal Studies analysis suggests.
Universities Minister Michelle Donelan said £256m was available to help students this financial year, in addition to universities' hardship funds.
Poorer students "have access to the largest ever amounts of support for their living costs in cash terms", she added.
But cash-terms measurements do not take the impact of inflation into account.
The Scottish government said the average award in Scottish institutions in 2019-20 was more than £1,070. More than £96m had been distributed "over the course of the pandemic", through hardship funding and other means.
In Wales, £40m was allocated to address student hardship in 2020-21.
National Union of Students higher-education vice-president Hillary Gyebi-Ababio said it was "increasingly unsustainable for universities to have to divide hardship funding among increasing numbers of students".
"With soaring cost of living, rising student rent and increasingly insecure employment, it's clear that demand is far outstripping supply when it comes to student hardship funding," she added.
Money website Save the Student editorial co-head Laura Brown said the fall in the amount of money per student since 2018-19 was "extremely disappointing".
"I'm worried that students have yet more financial challenges to come," she said.
Additional reporting by Nathan Standley.