Cambridge University votes to safeguard free speech
By Sean Coughlan
BBC News family and education correspondent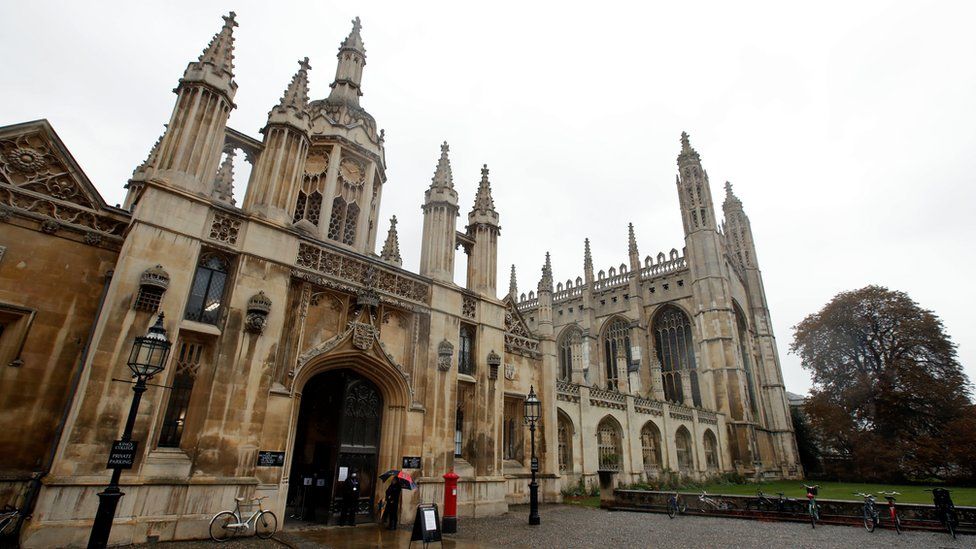 A vote on free speech at Cambridge University has strongly rejected guidelines requiring opinions to be "respectful" - after warnings this could limit freedom of expression.
Instead the policy on free speech will support "tolerance" of differing views.
The proposed rules would have required staff, students and visiting speakers to remain "respectful" of the views and "identities" of others.
But there were claims this would block controversial ideas and debates.
The university's governing body, the Regent House, has voted by a big majority in support of amendments from those worried about a threat to academic freedom, introducing a commitment to "tolerance" rather than "respect".
The revised wording on free speech ensures the right to express "controversial or unpopular opinions within the law, without fear of intolerance or discrimination".
The guidelines, adopted after the vote, will expect "staff, students and visitors to be tolerant of the differing opinions of others".
There is also an assertion of the need to hear from outside speakers, even if controversial, as long as they remain within the law.
The row at Cambridge, which gained attention in terms of wider "culture wars" and a so-called "cancel culture", was prompted by the university's plan to update a statement on how it upholds free speech.
The proposal that views would have to remain "respectful" prompted complaints from some academics, who argued that controversial opinions or subjects could be blocked if they were accused of being disrespectful or causing offence.
There were also concerns about having to be respectful to claims or concerns, regardless of their merit.
The academics, headed by reader in philosophy Arif Ahmed, put forward an amendment saying that free speech should operate without "fear of intolerance".
This was backed by Professor Ross Anderson who argued that requiring "respect" would undermine the "freedom to question", with academics being afraid to examine controversial views in case they were reported for being disrespectful to the opinions of others.
"It's our duty to tolerate colleagues even when they say things that we consider foolish, when we find their views offensive we should point that out politely. We should not be running to the vice chancellor asking him to censor them," said Prof Anderson.
The actor Stephen Fry was among those worried about the threat to free speech - saying calls for "respect" might have been well-intentioned, but people could not "demand" that their views would always be respected by others.
The university's vice chancellor, Stephen Toope, said the aim had been to protect the "core values" of freedom of speech, but also "recognising the need to maintain civility in debate".
The outcome of the vote was an "emphatic reaffirmation of free speech in our university," said Prof Toope.