New college opening with degrees with no subjects
By Sean Coughlan
BBC News family and education correspondent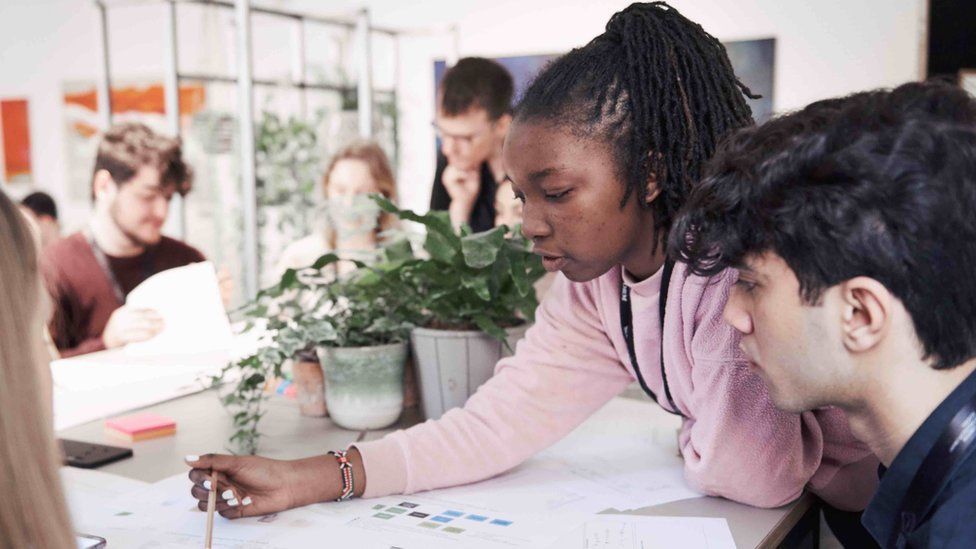 A new higher education institution is opening in London next autumn which will not teach traditional separate subjects - but will be able to award its own degrees.
The London Interdisciplinary School is opening in Whitechapel, east London.
It is claimed as the first institution since the 1960s to start from scratch with full UK degree awarding powers.
The private college will be partly owned by the UK government, which is part-funding the project.
Students will all take a combined arts and science course aimed at teaching problem-solving skills.
Rather than offering conventional degree subjects, such as history or physics, there will be a single three-year degree course focusing on global issues, such as climate change, with the aim of "cutting across disciplines".
The London Interdisciplinary School (LIS), which will have 100 students in its first cohort paying £9,000 per year, is claimed as the first entirely new provider for a generation that will be able to issue its own degrees from the outset.
This is expected to be formally announced later this week.
Other new institutions have gained degree awarding powers after a number of years and transitions in status.
For instance the Dyson Institute set up in 2017 will get degree awarding powers from next year.
Ed Fidoe, one of the founders, says the idea of the new institution is to provide something different, rather than replicate the traditional model of university education.
"It has to be genuinely different, or otherwise what's the point?" says Mr Fidoe, who previously helped to set up the School 21 free school in east London.
There will be no specific A-level requirements for entry. Instead, applicants would be interviewed to see if they would be suitable for a course that would cut across different subject areas, and have strong links with employers.
Mr Fidoe believes that an approach based on tackling real-world problems will be more engaging for students - and will produce graduates who will be attractive to employers.
He says there has been a "paradox" in higher education, that universities produce highly innovative research, but there has been much less change in what they offer and how they teach students.
Mary Curnock Cook, former head of the Ucas admissions service, said that the experiment with crossing disciplines and subject areas would be a "superb and rigorous innovation".
Government financial backing is from the Future Fund, supported by the Treasury and the Department for Business, Energy and Industrial Strategy, which has offered matched funding to support ventures during the Covid pandemic.
Along with Mr Fidoe, the LIS is being founded by academic Carl Gombrich and online entrepreneur Chris Persson.
The new college is aiming to become a fully-fledged university, with a university title, in the next few years.