BTec grades pulled on eve of results day
By Hannah Richardson
Education and social affairs reporter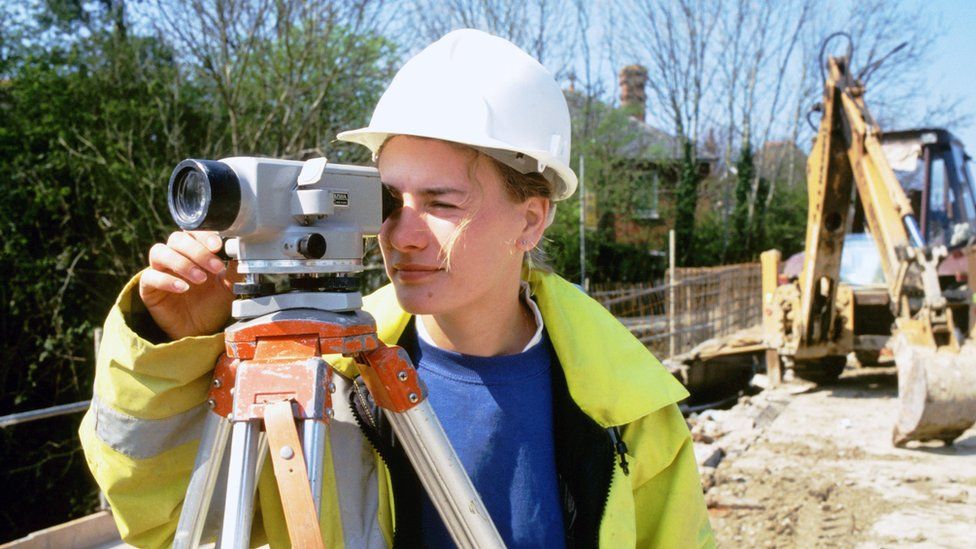 Nearly half a million UK pupils face a fresh round of results chaos after exam board Pearson pulled its BTec results on the eve of releasing them.
Pearson said it would be re-grading all its BTecs to bring them in line with A-levels and GCSEs, which are now being graded via school-based assessments.
The move affects 450,000 pupils, 250,000 of whom received grades last week, with the rest due in a few hours.
Heads said it was incomprehensible that changes were being made this late.
Pearson apologised and acknowledged the additional uncertainty the decision would cause. The exam board also conducts a large proportion of the GCSEs and A-levels taken by UK pupils.
However, the late decision will cause even further disruption to students seeking places in further and higher education.
Universities are already struggling to cope with the impact of grade changes on their admissions process.
Geoff Barton, general secretary of the Association of School and College Leaders, said he could not understand why it had taken Pearson until this late stage to realise the implications of grade changes for its BTec qualifications.
"It really does need to give an explanation of why this has happened. We feel desperately sorry for the students affected in a year when they have already undergone far too much disruption."
Pearson said in a statement: "BTec qualification results have been been generally consistent with teacher and learner expectations, but we have become concerned about unfairness in relation to what are now significantly higher outcomes for GCSE and A-levels."
Some 38,000 students who took Cambridge Technicals, run by exam board OCR, are also affected by the review.
But the board let schools know about this on Tuesday. These results are due to be given out on 25 August now.
England's exams regulator has already said that the school-assessed GCSE and A-level grades are likely to be higher than last year by nine and 12 percentage points respectively.
A Department for Education spokesman said it understood students' frustration at the delay, adding that awarding organisations had taken more time to make sure no student was inadvertently worse off because of the switch to centre-assessed grades.
"Critically no students will see their result downgraded as a result of the review, so results already issued will either stay the same or improve."
The Association of Colleges' chief executive, David Hughes, said it had asked Pearson to look at a small number of results which had seemed unfair, adding that the "timing is worrying, because thousands of students were due to get their results in the morning and others have already got results which we know will not go down, but might improve."
He added: "So it is vital for students that this is sorted in days rather than weeks so students have the chance to celebrate and plan their next steps."
Leora Cruddas, chief executive of the Confederation of School Trusts, said Pearson was right to act, but added: "This late notification will cause very significant challenges for schools, trusts and colleges.
"It simply is unacceptable that some of the most disadvantaged students will not receive their grades tomorrow and that nothing has been done to correct this over the past few days."
Level 3 health and social care BTec student Jay Golby got lower results than she expected and missed out on a place at Coventry University to study adult nursing this year.
The re-grade means the situation may change, but she adds: "It was my plan to do it this year, as I was ready to go and it just breaks my heart because I won't have the opportunity any more.
"I hope something can get sorted soon as it's had a big mental impact, not only on me but obviously the other BTec students as well, especially the ones that haven't even got their results yet.
"They're just waiting on the edge of their seat and they don't know what's going to happen."
BTec student Jude Walker told the BBC she was still waiting for her results.
"We should have received our results along with the A-levels, however, we haven't - this isn't good at all, because most of us really want to apply for our higher education.
"Me personally, I would like to go an apprenticeship and obviously if I don't have any results, I cannot go and do that."
Level 3 BTec student Harry Baker says it's worrying that time is running out for students who want to progress to university.
"I think it's good that they are trying to put thing right for students, but it is worrying that university starts in 20 or 30 days," he says.
"All this uncertainty is daunting and is bad for young people's mental health."
There are now almost no 16 to 18-year-olds across the UK whose hopes and fears haven't been mangled by the chaos of this year's results.
Perhaps the only exceptions are students with special needs so severe they are not entered for qualifications.
As A-levels, then GCSEs, were caught up in multiple ministerial U-turns, Pearson's, the company that awards BTecs insisted all was fine as the results were more stable.
This was based partly on the modular way BTecs are assessed as students go along, which had apparently led to stable results, and fewer than 1% of entries being downgraded from teacher estimates.
These skill based qualifications can be either equivalent to a GCSE at level 2 or A-level at level 3.
They're accepted for entry to university, so immediately a whole big slice of 18-year-olds have been put at a disadvantage in the scramble for university places.
The same is true of those wanting to start a higher level apprenticeship.
For Pearsons this last-minute change of tack is reputational damage to a brand marketed across the world.
For students it's further proof their generation is paying a heavy price for the disruption of Covid-19. That, in turn, is terrifying for ministers as they will all be old enough to vote at the next election.
Labour's shadow education secretary, Kate Green, said the situation was "totally unacceptable".
"For some young people to find out less than a day in advance that they will not be receiving their grades tomorrow is utterly disgraceful.
"Gavin Williamson and the Department for Education should have had a grip of this situation days ago."
She urged the government to set a clear deadline by which every young person must receive their grades.
Liberal Democrat education spokesperson Layla Moran said it was "yet another shambles from the government" and called for the education secretary's resignation.
"This summer has been a disaster for the government, it has left students panicking about their future and colleges in turmoil," she said.
Pearson has now written to all schools, colleges and training providers to say the following qualifications are being re-graded:
BTec Level 3 Nationals (2010 QCF and 2016 RQF)
BTec Level 1/2 Tech Awards
A Pearson spokesman said: "Although we generally accepted centre assessment grades for internal (i.e. coursework) units, we subsequently calculated the grades for the examined units using historical performance data with a view of maintaining overall outcomes over time.
"Our review will remove these Pearson-calculated grades and apply consistency across teacher-assessed internal grades and examined grades that students were unable to sit.
"We will work urgently with you to reissue these grades and will update you as soon as we possibly can.
"We want to reassure students that no grades will go down as part of this review.
"Our priority is to ensure fair outcomes for BTec students in relation to A-Levels and GCSEs and that no BTec student is disadvantaged.
"Therefore, we ask schools and colleges not to issue any BTec L1 and L2 results on 20 August, as these will be reviewed and where appropriate, re-graded."
Have you been affected by the BTec results delay? Share your experiences by emailing haveyoursay@bbc.co.uk.
Please include a contact number if you are willing to speak to a BBC journalist. You can also get in touch in the following ways:
If you are reading this page and can't see the form you will need to visit the mobile version of the BBC website to submit your question or comment or you can email us at HaveYourSay@bbc.co.uk. Please include your name, age and location with any submission.