Coronavirus: When are schools reopening?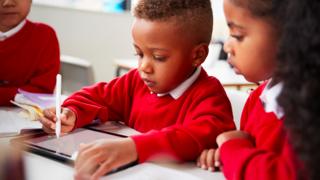 Some schools in England are due to reopen from Monday 1 June.
Exact rules will vary, but head teachers have been working out how best to minimise risks for pupils, staff and parents.
How will school be different?
Plans include keeping classroom doors and windows open to encourage air flow, and introducing one-way systems around school buildings.
Here are eight other things that could look different when children return:
Expect no more than 15 children in a classroom - kept apart from others - similar to Denmark's "protective bubble" approach
Pupils will be asked to stay 2m (6ft 6in) apart where possible - but this will be more challenging with younger children
They will wash hands more often than normal - for at least 20 seconds
Expect staggered break and lunch times, and arrival and departure times
There will be less sharing of things, such as books and toys, and fewer opportunities for taking them home
Parents will be told not to gather in the playground or enter school buildings to drop off or collect children
They will be able to enter school buildings only by appointment
Gathering at school gates to talk to other parents will be discouraged
If any pupils or staff - or anyone they live with - develop coronavirus symptoms, they will be advised to stay away from school.
Which school years are going back?
The plan is for nursery and pre-school-age children - plus Reception, Year 1 and Year 6 - to go back first in England.
But not every primary school will be opening. A BBC Breakfast survey of 150 councils revealed many are not guaranteeing this.
Only 20 out of the 99 who responded said they were advising schools to open more widely on 1 June. These were:
Barnsley, Birmingham, Blackpool, Bournemouth, Christchurch & Poole, Central Bedfordshire, Dudley, Essex, Kensington & Chelsea, Medway, Middlesbrough, Milton Keynes, North Yorkshire, Portsmouth, Rutland, Solihull, South Gloucestershire, West Sussex, Westminster and Wolverhampton.
Another 15 said they would not be advising schools to open their doors to more pupils. These were:
Blackburn, Brighton & Hove, Bury, Calderdale, Cheshire East, Cheshire West & Chester, East Riding, Knowsley, Leicester, Newcastle, Rochdale, Salford, Stockport, Trafford and Wirral.
Two-thirds (68) could not guarantee schools would reopen to Reception, Year 1 and Year 6.
Which children will be prioritised?
Head teachers have been told to focus first on providing places for priority pupils - vulnerable children and those of critical workers - in all year groups.
Previously, critical workers were being urged to send their children to school as only a last resort - but attendance is now "strongly encouraged".
The government has also published guidance for children who may have special educational needs or a disability.
Is it safe to send my child to school?
The risk of coronavirus to pupils in the classroom is "very, very small, but not zero", according to sources in the government's scientific advisory group, Sage.
The group has published documents on the safety and impact of reopening schools in England, which also say teachers would not be at above-average risk compared with other occupations.
But there is much uncertainty throughout the advice, and the group "cannot be clear" on the extent schools could be reopened without leading to cases of Covid-19 taking off again.
Teachers' unions have warned it is not safe to allow more children into primary schools. And on Sunday, Boris Johnson accepted some schools would not be ready to open.
But on Thursday, Mr Johnson confirmed that the government's five tests for easing the lockdown in England have been met, which will allow more youngsters to return to school.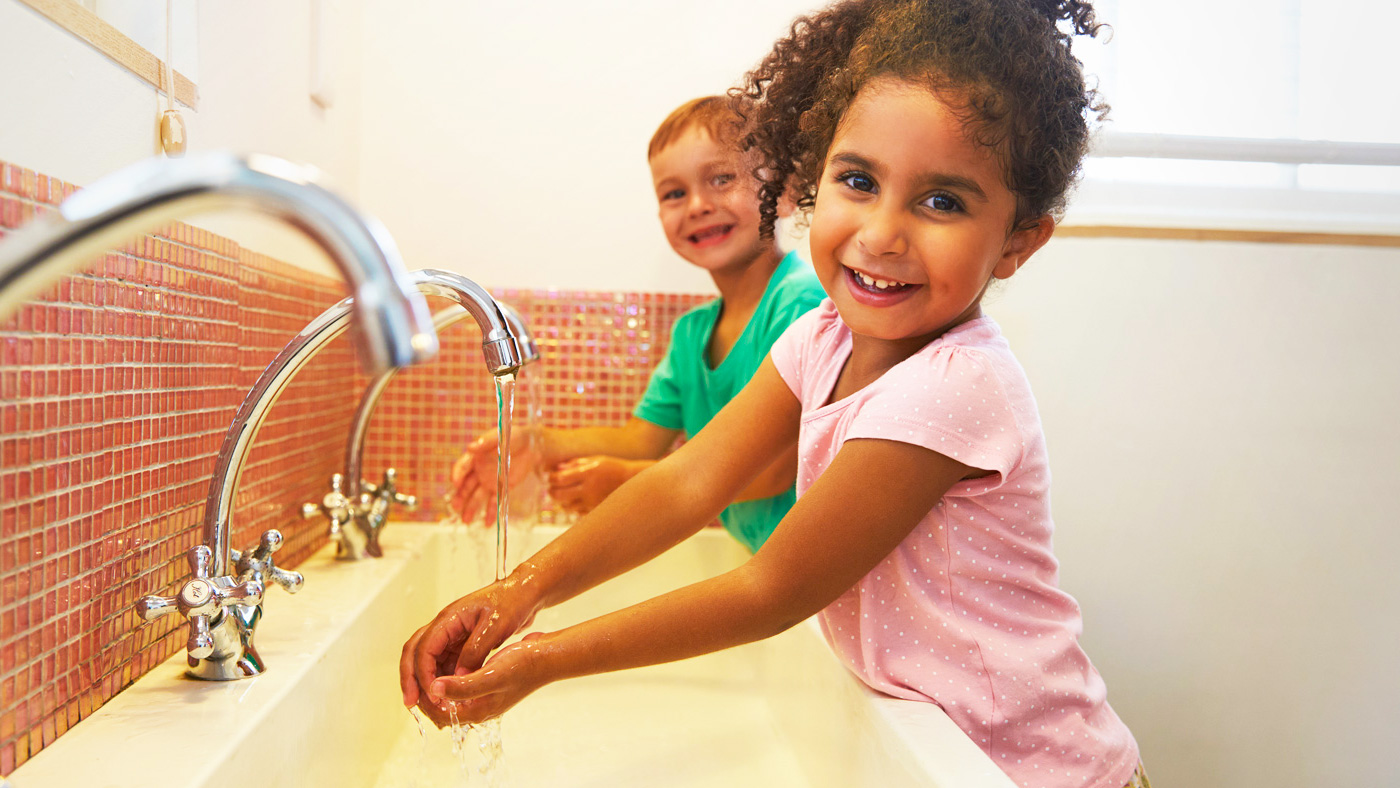 Getty Images
Pupils attending school
in England, 21 May
8,819,765on a normal school day
Source: DfE/National Statistics (2019 school census)
What about secondary schools, sixth forms and colleges?
The government says secondary schools in England will be able to open doors to Year 10 and Year 12 from Monday 15 June.
But only a quarter of pupils from those years will be allowed in school at any one time.
Pupils will be encouraged to avoid mixing with each other on journeys to and from school - and to walk or cycle rather than use public transport.
Teaching of vulnerable children and those of critical workers in all year groups will continue.
What about the rest of the UK?
Scotland's First Minister, Nicola Sturgeon, says schools there will open on 11 August - the beginning of the autumn term - using a blended model, with some continued home-learning.
Schools in Wales will not reopen on 1 June. Its education minister has said schools will return only when it is "the right time and it is the right thing to do".
Some pupils in Northern Ireland will return to school in late August, with a phased return for the remainder.
Do I have to send my child to school?
It is not currently compulsory for any parent to send their children to school.
It is expected that this temporary arrangement - where usual sanctions do not apply - will continue in England during the summer term.
As of 22 May, about 244,000 children were attending school in England - that's 2.6% of the total number of pupils.
That figure included 75,000 "vulnerable" children - which the Department for Education estimates to be 15% of all young people in that category.
What's happening in other countries?
What if my child will still be learning at home?
"No-one expects parents to act as teachers, or to provide the activities and feedback that a school would," says the government advice - adding that schools remain responsible for children's education.
Teachers have tried to continue a limited curriculum online, relying on parents and guardians to supervise.
To support home learning, the BBC has also launched a major programme of expanded educational content on its BBC Bitesize service, including regular daily lessons in English, maths and other core subjects.
What about exams?
Summer exams have been cancelled in England, Wales and Scotland. This includes GCSEs and A-levels in England and Wales, plus primary school Sats national curriculum tests in England. In Scotland, Highers and Nationals will not be going ahead.
Exam watchdogs have been working together on alternative arrangements.
---
Have you been affected by the school closures due to coronavirus? Please get in touch by emailing haveyoursay@bbc.co.uk.
Please include a contact number if you are willing to speak to a BBC journalist. You can also contact us in the following ways: