Young people anxious from terror coverage
By Sean Coughlan
BBC News education and family correspondent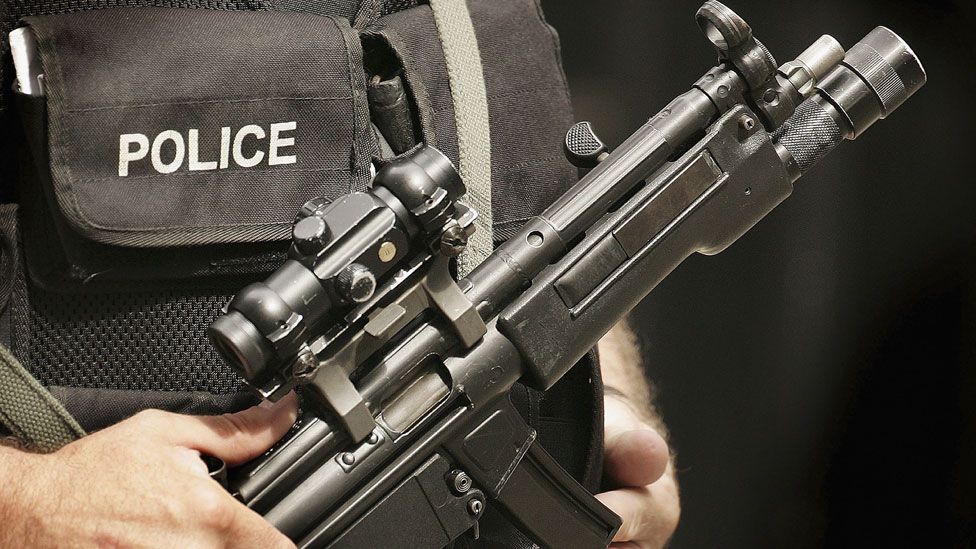 Media coverage of terror attacks and extremism can leave young people anxious and with an exaggerated fear of becoming victims, say researchers.
A study of the attitudes of 11 to 16-year-olds found that terrorism was seen as a bigger worry than issues such as bullying, racism, cruelty to children or worries about getting a job.
More than two-thirds expressed fears about the threat of terrorism.
The report suggests that children can have a "skewed" view of levels of risk.
The report, from marketing research firm Childwise, which studies media use among children and young people, found high levels of anxiety about the threat of violence from terror, extremism or warfare.
Reza Gholami, a sociologist from the University of Birmingham, said the responses, from a survey of more than 1,500 young people across the UK, showed "staggeringly high" levels of concern.
Terror attacks have been prominent in news across all forms of media, but "we know very little about how this impacts young people long-term," he said.
Much of the information reaching children about terror was indirect rather than news reports - comments heard from adults or found on social media.
The study found that almost four in 10 young people were afraid because they thought they themselves could be victims of terror.
The apparent randomness of attacks - and as one girl responded, because "the innocent are getting hurt" - seemed to raise the emotional engagement among young people with such stories.
Research director Helena Dare Edwards suggested young people might hear about the effects of a terror attack or hear security warnings, but lack the wider understanding that an adult might have, to put it into context.
She says there can be an element of the "fear of the unknown".
Manchester and London attacks
The report says that when children hear about acts of violence, but cannot them put into perspective, their fears can become "exaggerated or skewed".
There were fears raised about using public transport or going to public events.
"Being subject to a barrage of relentless negativity can have negative consequences, invoking feelings of anxiety, sadness, fear and worry."
The findings could also have been influenced by events in the news when the fieldwork for the study took place in the spring.
The researchers said it overlapped with a high-profile school shooting in the United States and the nerve agent attack in Salisbury, both of which suggested a sense of danger and risk.
It was also less than a year after the Manchester Arena, Westminster Bridge and London Bridge terror attacks, with some of these being mentioned by young people in the survey.
"For these children, terrorism is real and happening right on their doorstep, it isn't a distant possibility," said the report.