Head teachers explain funding protest to parents
By Sean Coughlan
BBC News education and family correspondent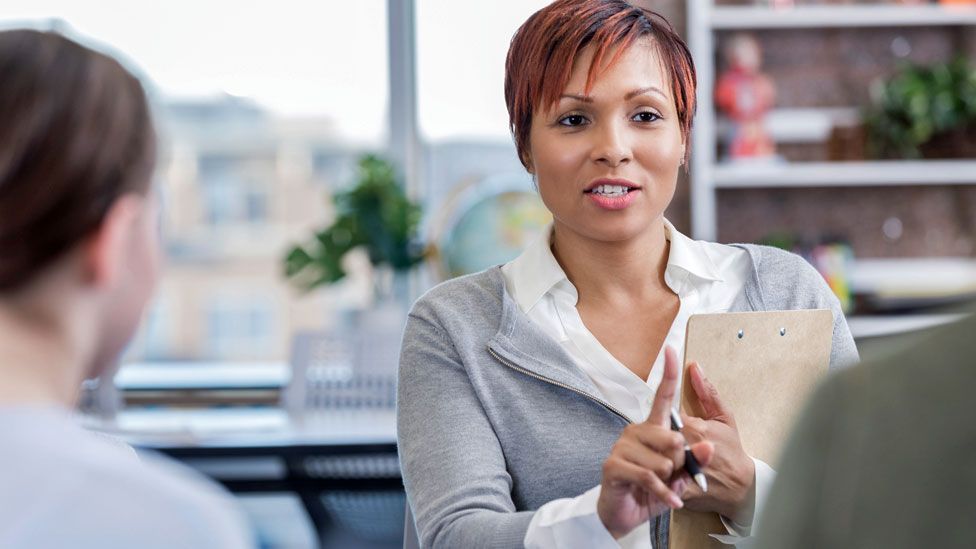 Head teachers representing schools across England are writing to parents to explain why they are going on a protest over funding shortages.
An "unprecedented" 1,000 head teachers are expected to march in Westminster on Friday, protesting about "unsustainable" budget shortfalls.
They say school budgets have been "slashed" and services are being cut.
But the Department for Education says: "There is more money going into schools than ever before."
The grassroots campaign by head teachers, from about 50 different areas, is sending a letter to parents on Wednesday, promising that the protest will be "relentlessly reasonable" and "without any political bias".
The letter tells parents all protesters at the rally in London will be head teachers.
"It's extraordinary that unprecedented numbers of heads from different sectors and from as far afield as Cornwall and Cumbria are all coming to London," said organiser and West Sussex head teacher, Jules White.
"We are all joined by a common desire - and in many cases desperation - to see our schools fairly and adequately funded."
The heads say the government's approach to school funding is "simply not good enough".
They warn of bigger class sizes, staffing cuts, reduced subject choices and a loss of support for special needs and pastoral services.
The letter, to hundreds of thousands of parents, organised by the Worth Less? campaign, says the protest is being supported by governors and trusts.
Many schools have asked parents for financial contributions - and the letter says that "resources are cut to the bone".
"Frequently, we do not have enough money to meet the demands placed on our schools," it says.
It is not a union event - but Geoff Barton, leader of the ASCL head teachers' union says such a gathering is unprecedented and "demonstrates the strength of feeling".
This is the latest stage in a campaign by school leaders, who are keen to garner the support of parents and families, highlighting the dangers of budget shortfalls and the differences in levels of funding between schools.
Education Secretary Damian Hinds has recognised that funding is one of the biggest concerns.
But the Department for Education has rejected arguments of lack of investment, saying spending is set to reach a record level of £43.5bn by 2020.
A DFE spokeswoman says a new funding formula will bring more cash to schools.
And while the head teachers make their funding-level comparisons with 2010 - the DFE compares funding with 2000 and says there has been a 50% real-terms increase.
The annual survey of international education published by the OECD showed this year that head teachers in the UK were among the best paid in the world - with only those in Luxembourg earning more.
Among the areas where heads are taking part in the protest are: Blackpool, Bolton, Brighton and Hove, Buckinghamshire, Cambridgeshire, Cheshire, Cornwall, Cumbria, Derbyshire, Devon, Dorset, Dudley, East Sussex, Essex, Gloucestershire, Greenwich, Hampshire, Hertfordshire, Kent, Kingston-upon-Thames, Lancashire, Liverpool, London, Norfolk, Northampton, Oxfordshire, Peterborough, Poole, Portsmouth, Richmond, Rotherham, Sheffield, Slough, Solihull, Somerset, Southend, Southampton, Staffordshire, Suffolk, Surrey, Thurrock, Walsall, Warrington, West Berkshire, West Sussex, Wigan, Wiltshire, Wokingham, Wolverhampton, Worcestershire.