Mothers want action over sexual assaults at school
By Branwen Jeffreys
Education Editor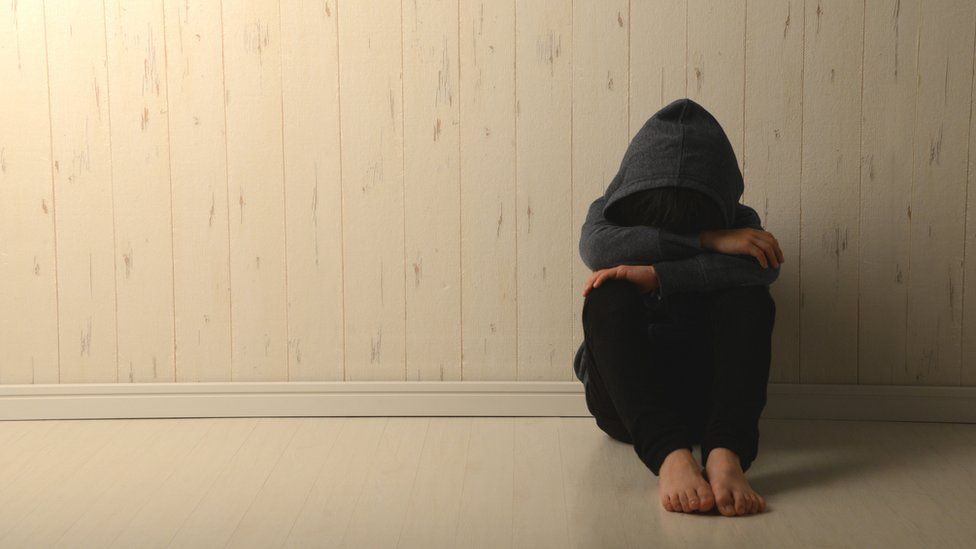 Two mothers whose daughters were sexually assaulted at school by other pupils are calling for action to stop other pupils being attacked.
It is two years since MPs recommended a range of measures, after the BBC revealed more than 5,000 sexual offences at schools in three years.
Ministers say they recognise that peer-on-peer abuse can devastate victims.
New guidelines for England's schools this month set out their legal duty to protect children from such abuse.
The women wrote a letter to the BBC, which began: "We are two mothers. Each of us has a daughter who has been raped by a boy from their school."
In an interview last year one of the women, the mother of "Bella", described how her daughter had been repeatedly sexually assaulted at the age of six by boys using their fingers over many weeks.
The mother says she is clear that what happened is the physical and psychological equivalent of rape for her daughter.
Speaking anonymously, she said her daughter was "a shell of who she used to be".
"They destroyed her spirit. They destroyed who she was."
Mothers frustrated at slow pace of change
Now, along with the mother of another girl, who was also sexually assaulted at school, she says they are frustrated that more has not been done to prevent further attacks.
The mothers' letter to the BBC continued: "We have learned that it is difficult for most people to talk about child abuse when the person committing the abuse is also a child.
"We have learned that when your child is raped by another child there is little or no support available. Social services offer nothing. The waiting lists for support from charities are hugely long."
They are concerned that little appears to be changing on the ground and want to see some specific steps taken including:
step-by-step guidance for primary school head teachers on how to deal with allegations of peer-on-peer abuse where it involves children under the criminal age of responsibility of 10 years old
mandatory training for teachers of up to half a day a year on safeguarding against peer-on-peer sexual assaults
clear guidelines on managing the transition from primary to secondary school in these cases, so children who have been the victims of sexual violence are given priority in admissions to avoid being in the same school.
central collection of data of sexual assaults in schools including peer-on-peer
Peer-on-peer abuse under-recognised
In a speech this week, the Children and Families Minister, Nadhim Zahawi, said he recognised the seriousness of peer-on-peer abuse.
"We know that it can remain under-recognised by professionals working with children and under-reported by children themselves."
They also say whatever the response it should be on the "the principle that sexual violence and sexual harassment is never acceptable and will not be tolerated".
Andrew Lord, from Leigh Day solicitors, is advising a number of families seeking redress after sexual assaults on their children at school.
He says more have come forward about incidents involving younger children.
"What's really clear is there are still massive inconsistencies in how schools respond to these situations, especially primary schools."
In a statement, Mr Zahawi said that all schools and colleges had to follow the guidelines and that they "should separate victims and alleged perpetrators in the case of allegations of rape".
He added that schools and colleges "should be prepared to put in long-term support for victims" and that relationships education, in all primary schools, and relationships and sex education, in all secondary schools, would be made compulsory.
The Department for Education added it is supporting the NSPCC with an £8m grant contribution over four years to 2020, towards funding the Childline counselling service and the NSPCC's National Helpline.
Related Internet Links
The BBC is not responsible for the content of external sites.