A-level results a surprise? We answer your questions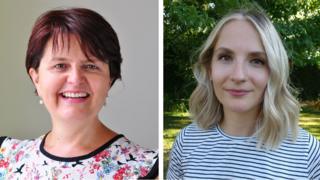 For those of you whose A-level results were not what you expected, we have experts ready to provide advice.
There is still time to find a university place through clearing or perhaps opt for a completely different path into a career if your results were not what you needed - or maybe you have a decision to make if you managed to achieve better results than predicted.
Cath Sezen, a senior curriculum expert at the Association of Colleges, and Helena Poole, editor of Which? University, are on hand to offer personalised advice on what to do.
Your questions answered
I received a call from Leeds University medical school, who suggested that because my grades were higher than expected I should apply to them through clearing and drop my existing offer of a place to do biomedicine at Manchester. My teacher helped me verify that the call was genuine but when I rang Leeds they said my grades were not in fact high enough, which means I have now lost both places. What can I do? Oliver
Hi Oliver,
First of all well done on achieving such good grades. I would suggest that you contact Leeds University admissions and explain what you have explained here.
Perhaps your teacher would be able to help you make the call. It would be helpful if you had the name of the caller and/or the time of the call. I would also suggest contacting Manchester and explaining what happened too. Don't panic, perhaps there has been a mix-up and it always pays to check again. I am sure you will find a place and will go on to do really well in your chosen career. Cath
I'm sorry to hear this, especially since you've done better than expected and should be celebrating.
This is very strange. You should get back in touch with Leeds, if necessary, someone higher up the pecking order, and explain the situation. It sounds like there has been a miscommunication somewhere and you've unfortunately caught the short end of the stick, especially since they contacted you and you have achieved their entry requirements. Verify what these are on Ucas or the uni's website.
Do you have anything in writing, maybe an email, that illustrates what you were told on the phone, or the name, department or position of the person who spoke to you? This will be handy to have when you get in touch. With clearing calls, it's up to students to pick up the phone; but in this case, you may like to ask a parent or family member to phone on your behalf if you'd prefer, but stay close by if they want to speak to you.
Also, get in touch with Manchester and explain the situation. Given that they originally accepted you, and the exceptional circumstances, we would hope they would understand the situation and offer your place back, although this may depend on numbers and places.
For anyone achieving higher grades and contemplating choosing a different uni with higher entry grades, we would always recommend taking a step back and deciding if it's the best choice for you. Don't be swayed by a course just because it has higher entry grades, consider if it's ultimately right for you.
We really hope this gets resolved and you can get back to celebrating soon. Helena
My son was holding a place for Bristol on an offer of AAB. He achieved A*BB. Both amount to the same Ucas tariff points (136) but his offer to Bristol has been declined as he did not "meet the exact terms of the offer". So, does this mean if he'd got AAA, he would have been rejected? Of course not. The course is not in clearing but he was applying for a deferred place to 2019 in any event. Any suggestions? Robert
First of all congratulations to your son. A*BB is a good set of results. I would suggest that you or your son contact Bristol again and explain he is looking for a deferred place for next year and find out what they would be able to offer for next year. Bristol is very competitive and they may require him to retake one of his A-levels. But if that is the course he wants, it might be the best solution. On the other hand, there may well be another university that would have a course that would be right for your son. The results he has will stand him in good stead for success whether it is at Bristol or another university. Cath
Sorry to hear that your son was not accepted to his first choice of uni. While it's frustrating because the Ucas points are the same, unfortunately some universities can get quite specific about achieving certain grades in certain subjects. That being said, if you haven't already, it might be worth him speaking to someone at Bristol to double check if there's any leeway.
Since he's deferring his place, he can reapply to universities for 2019 with A*AB grades and could potentially secure a guaranteed offer because he already has his results.
If he's dead set on this specific university and the grade requirements are the same in 2019, he has the option to resit some exams next year. It's also worth checking that the 2019 course grade requirements haven't changed from the 2018 ones. Helena
I am currently abroad but according to Ucas Track I did not meet the grades for medicine or biomedical sciences at King's College London. I really want to study medicine and don't want to take a gap year, but maybe I should retake and reapply next year. Is it possibly to apply for medicine through clearing? Maham
Hi Maham, You must be feeling a bit disappointed but there are options available to you.
Clearing doesn't usually offer medicine courses but I've had a quick check of the live vacancies and there are some medicine courses listed on there. If any of these interest you, you'll want to call up your school and check exactly what grades you got, to see if you meet the entry requirements for the clearing courses. Competitive courses can get snapped up quickly so try and move fast, but be sure to check the course is what you're looking for before jumping in and accepting an offer.
If you go for this option you will need to phone the number on the clearing page and be ready to talk through why you want to study that course in particular.
If you don't find anything you want, you may want to consider taking a Biomedical Science course through clearing and converting to medicine as a postgrad degree.
If you decide Clearing is not for you, then retaking your exams may be an option but, because medicine is such a competitive degree, you should check with the universities you're interested in to see what their view is on retakes.
We always recommend students are around when receiving their A-level results but, since you're abroad, you should definitely call up your school or college and chat through your options with them too. Helena
I am sorry to hear you didn't get the grades you needed for your first choice course.
If you are not sure of your results I would suggest the first step is to contact your school or college to confirm exactly what you got.
There may be options through clearing, but take your time and make sure any places you are offered are what you really want.
Your school or college will be able to advise you on the options available to you too, so I would suggest you start there. I am sure you will find an option that's right for you. Cath
My results are higher than expected. I had accepted a place at Teesside but now have the choice to go to a different university to do the same course. Would it be better to change? Melanie
Hi Melanie, Well done on your results. Take a little time to think about your options. You can have a look to see if there are any places available at other universities through the adjustment process. Look through the opportunities available and talk it through with someone. Consider the pros and cons of your current option and any new options. Good luck! I am sure you will come to the best decision for you and your career plans. Cath
Hi Melanie, Congratulations on achieving brilliant results. You have the option to apply for a new uni place through UCAS adjustment but whether you do this is entirely a personal decision. Just because you can, does not necessarily mean you should. Most likely you've already researched your confirmed choice of uni and visited it on an open day, so you have probably put a lot of thought into this course already.
If you haven't gone into school, I would suggest going in and chatting through your options with a teacher or careers adviser. Research the new uni course as much as you can and, if possible try to visit the university or city this weekend. Some unis will have open days the weekend after results day.
Bear in mind you have five days from results day to use adjustment, so you have to act fairly quickly, but try not to panic and rush a decision where you're not fully informed. Best of luck! Helena
All students in my son's class were projected As or Bs in music A-level but received Cs and Ds. Given that everyone failed to reach projected grades suggests that something is wrong somewhere. Is there a process available that would allow us to question the marking? Peter
Hi Peter, I am sorry to hear that your son's result in music wasn't what he expected. Your son's school or college will be best placed to advise you on a review of marking. If all the results were not what they were expecting, they may already be looking at this. I hope that this result doesn't impact on your son's plans and wish him well for his future. Cath
Your son should speak to his school about appealing against his grade, based on the results he's achieved and his future aspirations. Inquiries can take a few different forms, from a clerical recheck to access to scripts. The school will be able to pursue this further on his behalf, should appealing be deemed the best step forward. Helena
Basically I have failed biology and chemistry. I heard I might be able to retake in November. Is this true? Umar, London
Hello! I am sorry to hear that your results didn't go the way you had planned. I would suggest that you contact your school or college about retake opportunities. They will be best placed to advise on retaking your exams and on any other options available to you to help you achieve your career aims. Cath
Sorry to hear you didn't get the results you were hoping for.
If you haven't already, I would recommend going into your school or college and talking to your teachers or careers advisers. Under the new A-level system, retakes occur at the following May or June, but your school should be able to confirm this depending on their retakes policy.
If you want to understand more about what options you have after failing an exam, take a look at our advice guide. Helena
I have received my A-level results for biology, chemistry and maths and my grades are AAB instead of the A*A*A I had been predicted. I would really like to see my papers or order a review. What would you advise me to do? Abdi
Sorry to hear you haven't got the results you wanted, but try not to panic. If you would like to appeal against any of your grades, you'll need to speak to your school about this. For example, a careers adviser or the head of your department or sixth form. They'll be able to discuss your options in light of your results to help you figure out the best next steps, and if necessary action an appeal for you. It's not something you can do on your own.
Take a look at Which? University's full guide to appealing against an A-level grade for more information around this. In the meantime, see if there are any courses in clearing which meet the grades you have achieved. There may be a vacant spot at a uni for the same, or similar, course, that is right for you. Helena
Hello! First of all well done! AAB are very good results. If you would like to see your papers or order a review I would suggest that you contact your school or college. They will be best placed to advise you on the next steps. In the meantime, good luck in your future plans. Cath
I did not achieve my predicted A-level grades. I got BBC instead of ABB which I needed. So I didn't get into my first choice university. I have been accepted into my second choice for a foundation year but I am quite disappointed. I was wondering whether I could switch from foundation to a better university or if retaking one A-level, which is what I am most keen on, would be better. Tash
Hi Tash, These are good results, so well done. Take time to consider your options. You might want to speak to a careers adviser at your school or college. They will be able to advise about the retake option. You can also look at opportunities through clearing. Good luck and don't rush to make a decision. Cath
The thing about making a university your first or insurance choice is that you're making a commitment to go there should you get the grades for it. However, that doesn't mean you'll be dragged, kicking and screaming, to take it.
You'll need to contact your insurance choice and ask them to formally release you, so you can enter clearing to find an alternative. Get on the phone to them, with your Ucas ID, and have a cup of tea handy in case you need to wait on the line, and speak to them about it.
Regarding retaking an A-level, it's best to discuss this with your school - for example, a careers adviser, or head of department or sixth form. They know you best and can properly advise you based on what grades you've achieved and what you're hoping to go on to do, plus they'll have been through this many times before and will have policies on resits in place. Helena