Ofsted chief says poor white communities lack 'aspiration and drive'
By Judith Burns
Education reporter, BBC News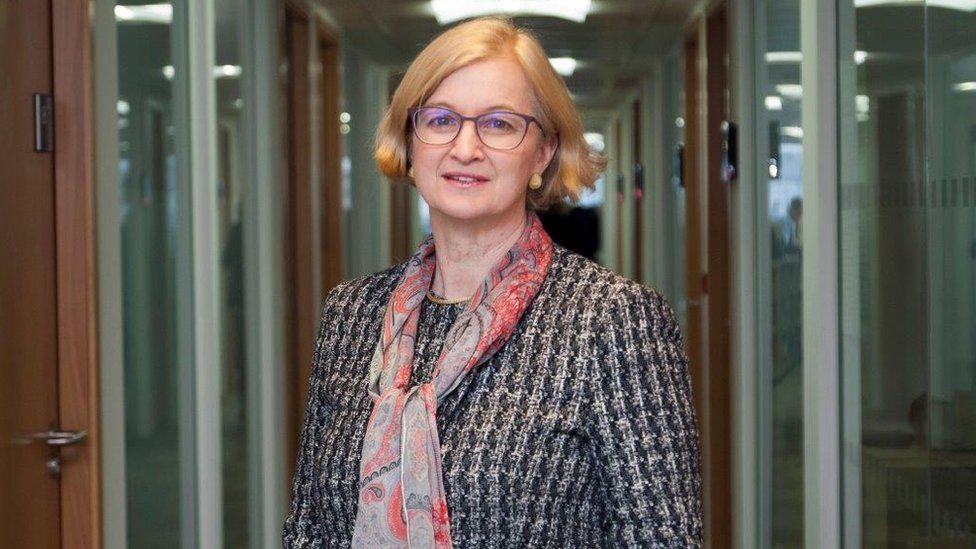 White working-class communities can lack the "aspiration and drive" of many migrant groups, England's chief schools inspector has told a conference.
Amanda Spielman said a long-overdue debate was under way about why white working-class pupils fall behind.
"We are having to grapple with the unhappy fact that many... working-class communities have felt the full brunt of economic dislocation," she said.
Her comments follow criticism that Ofsted is unfair on poor white schools.
In a speech to the Festival of Education at Wellington College in Berkshire, Ms Spielman said: "We are having to grapple with the unhappy fact that many local working class communities have felt the full brunt of economic dislocation in recent years, and, perhaps as a result, can lack the aspiration and drive seen in many migrant communities."
She said Department for Education analysis showed schools in some areas of England faced real challenges, with both their pupil intake and their capacity to teach effectively.
"Schools in these areas struggle with teacher recruitment; there are fewer local academy sponsors; and there is less access to leadership support through national leaders of education and through teaching schools," she said.
"We can't pretend that Ofsted judgements are not lower in certain areas, many of them with a high proportion of white working-class children."
But she said it was Ofsted's job to "report without fear or favour" on school performance and that schools had to be graded on overall standards rather than effort.
"That is explicitly not the same as saying that teachers in these areas are putting in any less effort or that the leadership is worse.
"There is no doubt that these schools have a harder job to do than others.
"And we should be just as interested in why some schools in more affluent areas aren't doing better.
"I have nothing but admiration for the teachers who make it their mission to tackle disadvantage. But the overall effectiveness of a school is not an effort grade."
Ms Spielman said this did not amount to the inspectorate being biased against certain schools.
"What our inspection outcomes do is to act as a call for action in these areas - a call for the right kind of support and intervention."
She told the festival the debate was not limited to England and the rest of the UK and its coastal towns.
"It has also echoed throughout continental Europe and across the Atlantic."
Earlier, Ms Spielman's predecessor, Sir Michael Wilshaw suggested that London schools performed well because many immigrant families are passionate about learning.
"The reason why London schools are doing so well, apart from good head teachers and teachers, is that a lot of the immigrant families care about education, they value education, they support their children," he said.
"I'm working in parts of England with white British populations where parents don't care. Or a lot of them don't care.
"And the head teachers tell me that less than 50% turn up to parents' evening. Now that's outrageous."