'Impossible' French A-level exam 'a disgrace' say students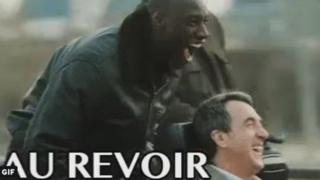 Students and parents want an urgent review after errors in an A-level paper left candidates guessing answers.
Candidates took to Twitter to complain that sound files provided in a French listening exam were jumbled up and did not coincide with the questions.
One student said she was waving "au revoir" to her university chances after the exam.
The board, Eduqas, has admitted mistakes on the paper, taken by more than 800 students in England.
One Twitter user, Ellie, called the paper a disgrace and said it was beyond a joke.
"Two years wasted, Eduqas, two years," she said.
"Please tell me I'm not the only one who completely guessed every answer for question 4."
Others accused Eduqas, a subsidiary of the Welsh exam board WJEC which offers exams in England, for harming their university prospects.
Jas said it was "RIP" to her French A-level while another candidate, Stella, said she feared the paper would mean "au revoir" to any chance of university.
B said: "I'm so late but the eduqas French paper was an absolute joke. Spent 2 years working so hard and the exam board can't even be bothered to make sure the paper is actually completeable.
"My chances of getting into university are now non-existent."
Liv highlighted her bewilderment with a graphic which she said was "actual footage of me in that exam".
Sonata said: "Learning French clearly is not enough for Eduqas and WJEC. Apparently the exam is a guessing game."
And Urania Jerasi commented "Half of the skills we needed to pass apparently was to guess what the producers of the exam were thinking while writing it... They were probably thinking of baguettes. Disappointed but not surprised."
Smool said: "If Eduqas don't give us all an A as compensation for that torture then I'm throwing baguettes."
Parents joined in, calling for an urgent response from the board and asking how the exam would be marked.
"How will you adjust final mark for those thrown by false question?" asked one.
Other Twitter users said the board had made a similar mistake in its Spanish A-level listening exam.
'Special consideration'
In a statement, Eduqas said: "We can confirm that there was an issue with the recording on yesterday's French examination and how it related to the rubric on one question, which may have impacted some students.
"A similar issue was noted on the Spanish examination taken by students on Monday June 11.
"We have contacted centres to inform them that a special consideration application can be made on behalf of those candidates.
"Our examiners and the awarding committee members will be made aware of the situation.
"Candidate responses will be considered carefully during the marking and awarding processes to ensure that no candidate is disadvantaged."