Home education compulsory registration?
By Sean Coughlan
BBC News education and family correspondent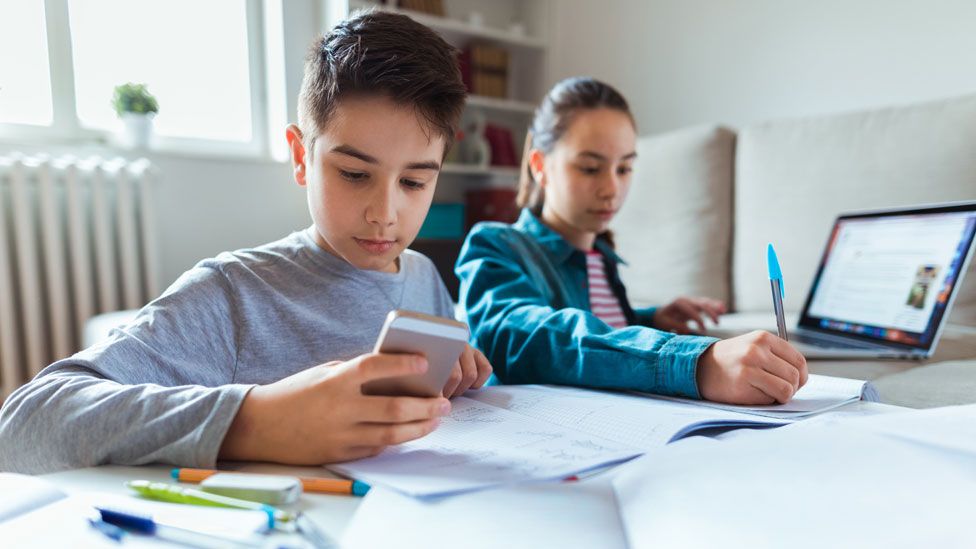 The Department for Education is raising the prospect of a compulsory register for an estimated 45,500 home-educated children in England.
Ministers have launched a "call for evidence" on ensuring children taught at home get a good quality education.
There is also £3m to check against "harmful practices" in "out-of-school settings", such as clubs and societies.
Education minister Lord Agnew said all children needed to have a "suitable and safe education".
But the Education Otherwise home education group says there is "no evidence" that registration would be an improvement.
At present, there is no mandatory registration system for families choosing to educate their children at home, although some local authorities run voluntary schemes.
It means that numbers of home-schooled children remain uncertain, with the education department saying that surveys had suggested an increase of 20% in the past 18 months.
Edwina Theunissen, of Education Otherwise, said the question should be about why parents were taking children out of school, rather than considering registration systems for home educators.
She said that home educators feared that if registration were introduced, it would be the beginning of a process of greater monitoring and interference, with education authorities wanting to know what and how children were being taught.
But the government's consultation document, published on Tuesday, says the current rules derived from the 1940s and were "designed for a different age".
The Department for Education says other issues need to be addressed in regulating home education, such as "the vulnerability of some children to radicalisation, and the spread of unregistered schools offering services to home-educating parents".
Ministers are asking for the views of the public on whether there should be a registration process and how it might operate.
In a 12-week consultation, the department is canvassing opinion on how local authorities might monitor the progress of children being taught outside the school system.
School Systems Minister Lord Agnew said there were "thousands of dedicated parents who are doing an excellent job of educating their children at home".
But he said there needed to be a way of acting quickly "in the rare instances when this is not the case".
"The department believes that home education is often good, and that it is a valid way of realising these ambitions for children. However, there is no assurance that this is always the case," says the consultation document.
There is also a £3m fund, to be used in more than a dozen local authorities, to check on "safeguarding and welfare concerns" in informal settings outside of school, such as clubs, societies or voluntary groups working with young people.
Roy Perry, vice-chairman of the Local Government Association's children and young people board, said councils backed the right of parents to home educate and that most did a "fantastic job".
"But for the minority of children where this is not the case, councils need the powers and appropriate funding to enter homes or other premises to check a child's schooling, and make sure they aren't being taught in unsuitable or dangerous environments," he said.
"Placing a legal duty on parents to register home-schooled children with their local authority would also help councils to monitor how children are being educated and prevent them from disappearing from the oversight of services designed to keep them safe."