Number of secondary schools in deficit has 'trebled'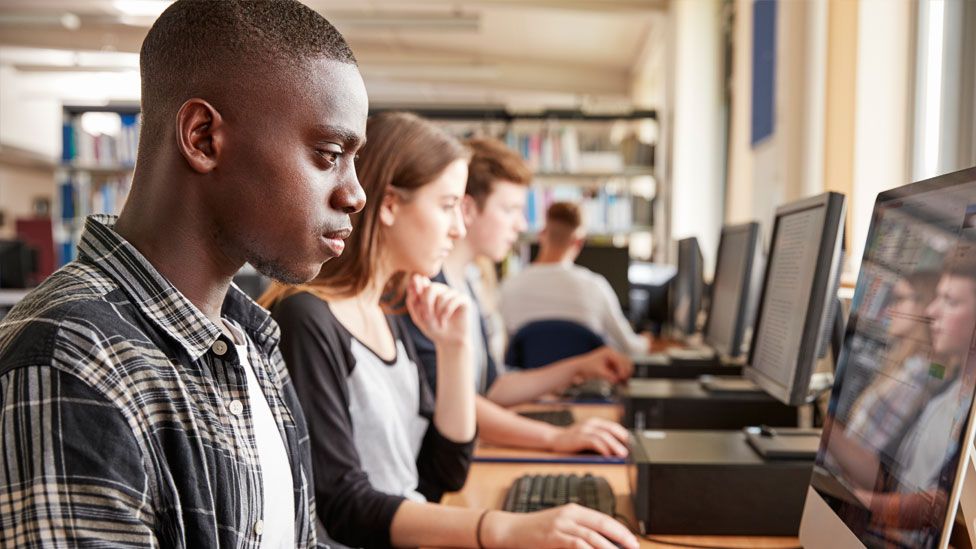 The number of state secondary schools falling into deficit in England has almost trebled in the last four years to more than a quarter, research says.
Analysis by independent think tank the Education Policy Institute (EPI) found the proportion of local authority secondaries in deficit rose from 8.8% in 2013-14 to 26.1% in 2016-2017.
Its study of official figures also found a significant increase in the number primary schools in deficit.
The government disputed the findings.
The EPI report focuses on local authority schools because the data is publicly available. It excludes academies, which account for about 60% of secondaries and 20% of primaries in England.
The research adds to growing evidence of the financial struggles faced by a significant minority of schools.
This was highlighted during the General Election campaign as a major issue for voters.
The report also found two-thirds of council schools spent more than their income in 2016-17, while 40% have had balances in decline for at least two years in a row.
"For a significant proportion of schools in England, being able to meet the cost of annual staff pay increases from a combination of government funding and their own reserves looks highly unlikely, even in the short term," said the report.
Jon Andrews, EPI's director for school system and performance, said: "We are seeing an increasing number of schools spending more money than they have coming in and our analysis shows that increasing costs on staff are going to add to that pressure, even with the additional funding being delivered by the National Funding Formula."
Dr Mary Bousted, joint general secretary of the National Education Union, said: "With most schools overspending their income, it is clear that schools' needs are not being met by the government.
"This includes the need to invest in teachers and support staff. As recent research by the School Cuts coalition of unions has shown, class sizes have been increasing as a result of government underfunding."
Geoff Barton, general secretary of the Association of School and College Leaders, said that many schools are so cash-strapped they are unable to afford even a meagre pay rise of 1% for their staff next year without having to make further cuts.
"The government has failed to provide schools with funding for pay awards over the course of several years, and this is one of a series of additional cost pressures which have pushed school finances to breaking point," he said.
"Staffing cuts are not just likely in the future, as the EPI report suggests, but have already taken place in many schools."
The Local Government Association said funding for children with high needs had been hit and urged the government to provide additional and ongoing funding to meet this need.
"Otherwise councils may not be able to meet their statutory duties and children with high needs or disabilities could miss out on a mainstream education," he added.
A Department for Education spokesperson said: "We do not recognise these findings. The fact is, thanks to our reforms and the hard work of teachers, standards are rising in our schools.
"Latest figures show schools hold surpluses of more than £4bn and we are providing support to help them get the most out of every pound they spend."
Related Internet Links
The BBC is not responsible for the content of external sites.