Southampton University in new pay row
By Hannah Richardson
BBC News education reporter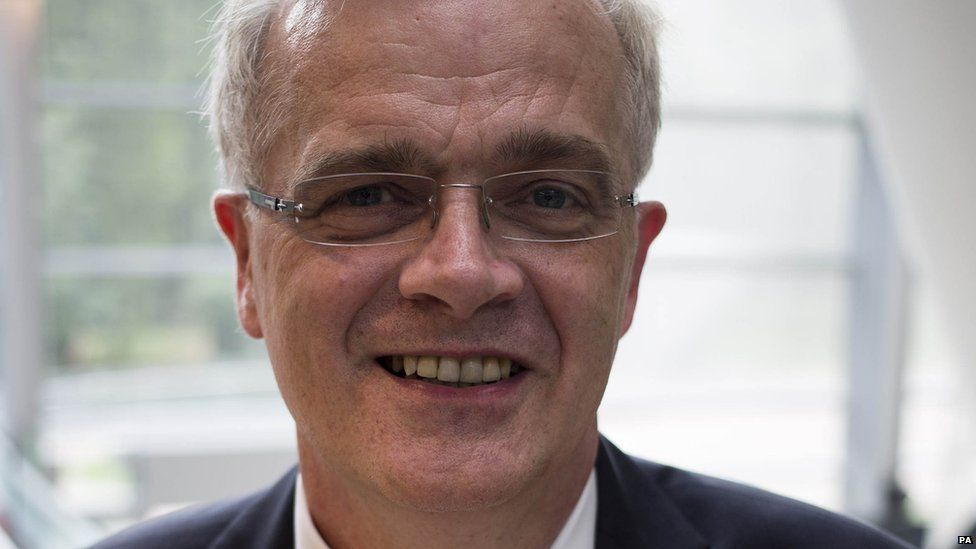 The vice-chancellor of Southampton University was awarded a pay package of £424,000 last year - £72,000 more than he earned the previous year.
Accounts show Sir Christopher Snowden was paid £352,000 in 2015-16, during which he was in post for 10 months.
The university said the extra reflected a full year's salary and the national higher education pay award of 1.1%.
But Sally Hunt, of the University and College Union, criticised his decision to accept the pay rise.
Ms Hunt, the union's general secretary, said the rise demonstrated "once again how out of touch university vice-chancellors can be".
She said that Sir Christopher was "already one of the best-paid vice-chancellors in the UK, on a salary that had been publicly questioned by the universities minister".
And she added: "To accept this kind of pay rise, while saying he must axe 75 academic jobs because money is tight, beggars belief."
A statement from the university said the 1.1% pay rise was the only increase in Sir Christopher's remuneration since his appointment, and that he had declined a similar increment for 2017-18.
"The lower salary figure published for 2015-16 reflected only 10 months of his first year spent in office," it said.
"The vice-chancellor's salary was set and is regularly reviewed and agreed by the university's independently-chaired remuneration committee, which reports to the University Council.
"The vice-chancellor is not a member of the remuneration committee and only attends by invitation to discuss other business."
The university also paid £9,000 into a pension scheme from which he had opted out.
The university drew criticism from Universities Minister Jo Johnson in the summer.
He said in a speech: "There is one institution on the south coast that has seen vice-chancellor pay rise from £227,000 in 2009-10 to £350,000 to 2015-16, which is really quite a sharp increase."
The University of Bath boss had become the focus of criticism for her £468,000 salary.
Lecturers had complained that her pay had risen much more rapidly than the salaries of university staff.
Dr Gill Rider, chair of the University Council, said: "The University of Southampton is a world-renowned teaching and research institution with over 24,000 students, 6,500 members of staff and a turnover of £590 million per annum, less than a quarter of which comes from EU/home tuition fees.
"We recruited Sir Christopher to Southampton two years ago because we wanted an outstanding leader for the university.
"He is a hugely respected academic, knighted for his services to engineering and higher education.
"He is one of the most experienced vice-chancellors in the sector with a track record of delivering long-term exceptional results, and he is a former president of Universities UK.
"He has held international leadership roles in the private sector, including as a plc chief executive, and he has served on the prime minister's Council for Science and Technology.
"Sir Christopher brings breadth and depth of experience that is critical to Southampton's long-term success."
Related Internet Links
The BBC is not responsible for the content of external sites.