Teachers' college expects surge of interest in January
As many people make New Year careers resolutions, the National College of Teaching and Leadership is expecting a surge of interest in the profession.
Last January, the NCTL saw nearly half a million hits to its "Get into Teaching" website.
There were also more than 10,000 registrations of interest in teaching in the first month of 2015.
The prediction comes as teachers' leaders are warning of a crisis in recruitment in England.
In December, the National Association of Head Teachers said 59% of schools advertising for teachers "struggled" to get applicants and a further 20% failed completely to appoint anyone.
Brian Lightman, head of the Association of School and College Leaders, said the word "crisis" was not an exaggeration of the situation, with many schools unable to recruit the teachers they needed.
In October, the National Union of Teachers claimed shortages meant schools in England spent £733m last year on supply teacher agency services.
Career change
January 2015 was the NCTL's second busiest month of the year for traffic to its "Get into Teaching" pages, topped only by March, when there were around 670,000 hits.
In a scheme to capitalise on New Year career changers, the NCTL is offering six online events in January to show potential recruits what the profession can offer.
The Department for Education has also launched a television advertising campaign to encourage more people to become teachers.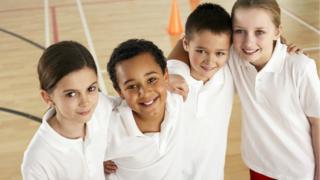 Roger Pope, chair of the NCTL, said: "As a new year begins, we know that a lot of people will be thinking about their careers and whether there's something else out there for them.
"Every year, we see an influx of people who change career into teaching, bringing a wealth of experience to help inspire the next generation.
"For those considering finding out more about teaching, our online events are an easily accessible way of deciding on the next step.
"This year you could begin changing hundreds of futures for the better, starting with your own."

Martin Stephens, a 42-year-old primary school teacher trainee in Nottingham, changed career after 16 years.
He said: "I'd always been interested in teaching, but it was never the right moment. Finally this year I decided to just be brave and go for it. I haven't looked back since.
"The great thing about changing career is that I've been able to bring skills from my previous job, like time management and organisation, into my new role, as well as my own life experiences.
"Every day I get to witness those special 'eureka' moments when children work out a tricky sum or spelling and overcome obstacles. It's the most rewarding career anyone could ask for, while being incredibly interesting and challenging too.
"Teaching has also enabled me to spend more time with my young family. I'd recommend anyone interested in teaching to find out more. There's a wealth of information and support on offer."