A coming budget squeeze on schools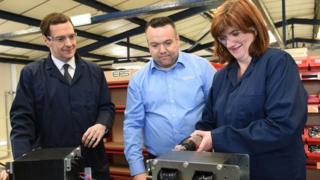 One issue that has barely come up during this election is schools. Given the bitterness and anger that was whipped up during recent debates on English schooling, it is a political success for Nicky Morgan, the Conservative appointed as education secretary last year, that she has successfully taken the heat out of the portfolio.
But where are we? Lord Baker, former education secretary, once complained that "our education system is not the product of a single directing mind - a Napoleon or a Bismarck - let alone the expression of a single guiding principle". It still isn't. But there is a massive Michael Gove-shaped impression on it.
It is briefly worth remembering what Mr Gove, in four years as education secretary, did to the structure of schooling:
1,404 schools are now run as sponsor academies by private charities, which usually means the schools were deemed to be struggling, and needed help to improve. Up from 203
A further 3,270 schools are converter academies, which means the school has decided to take a bit of extra cash but will opt out of lots of local authority services and supervision. Up from zero
The Department for Education (DfE) has opened 255 free schools. These are, in effect, a mixture of new converter academies and sponsor academies started from scratch. Again, none existed before
For reference, there are 24,347 schools, so that's a big dent. But no-one has yet managed to spot a performance change for the system that stems from the coalition's reforms, which sought to give heads even more control of their own institutions.
What effect have the reforms had?
We do know that the early sponsor academies tended to do a bit better, and some of the first-movers - such as Ark Schools and the Harris Federation - are strong performers. But recent DfE research has shown an alarmingly high number of the academy sponsors are ineffective.
What about converters? The NfER, an education think tank, performed an analysis of 2013 exam results which "appears to show more progress among converter academies than all non-academy schools", but "a more robust longitudinal analysis shows no significant difference in attainment progress over two years".
To test that conclusion, I spent a few weeks building a neighbourhood-level model that sought to sift out the effects of interventions not just in the schools, but also on neighbouring schools. These policy changes ranged from academy conversion through to opening free schools. I was unable to find any effect, positive or negative, from the reforms, as of yet. (More on that another time.)
There is one enormous effect, however. The Education Funding Agency, which is a wing of the Department for Education, has oversight responsibilities for academies - now a fifth of all English schools. But the EFA is not keeping up. It accidentally overpaid schools to become academies and the form of its relationship with schools has been attacked by the National Audit Office.
Labour is proposing, in effect, to move the EFA's functions out to local school directors. But whoever gets in will probably change the current arrangements. And the role of Ofsted, the education inspectorate, may also change in the next few years: it is not an institution that has a lot of friends at the moment. Not that anyone is talking about any of this stuff.
What about the money?
In the next parliament, schools face two big budget challenges. The first is on capital - kit and infrastructure. A surge in the number of school-age children is still feeding in. This is not evenly distributed. According to the IFS think-tank, London is expecting "a 14% increase in primary school pupils and a 3% increase in the secondary school population between 2012 and 2017".
On the capital side, it is likely that any new government will find enough money for new schools. Whether they also find enough to also refurbish and rebuild some of the more dilapidated schools is less clear - and there are still a lot of them. Watch out for that, especially if the Conservatives get in: they propose limits on capital that Labour and the Liberal Democrats have eschewed.
The other challenge is the current budget - day-to-day costs. This budget was frozen for 4-16 schools (not for sixth forms, who have had a rough parliament). Furthermore, teachers have taken the strain personally in their pay packets. So heads have been spared some of the gruesome redundancy decisions that other public sector managers have faced. But that cannot continue forever.
The IFS estimates that if you freeze pay in real terms and take pension changes into account, school costs would rise by 11.7% in nominal terms between 2014-15 and 2019-20. This increases to 16% if schools were to follow the OBR's assumptions for likely growth in public sector earnings.
The Tories propose the smallest increase in spending of the major parties: a 7% nominal increase from 2016-20 - a cash-terms freeze per pupil. This would be for 4-16 year-olds only. Labour, meanwhile, proposes a 7.7% nominal increase by keeping the budget rising in line with inflation - and for all 3-19 year-olds.
The Liberal Democrats have been keen to talk schools, in part because they are proposing a rise in line with prices and pupils - a 15% rise - for the full age range. This is, they say, a "red line" for them to join any coalition.
There will be big regional differences in the likely effects of this: different areas of England are funded at quite different levels. But the big picture is that the two main parties are proposing plans which imply the next five years may be harder to manage than the past five.