Islamic education and tuition centre closes down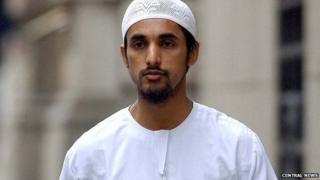 An Islamic education and tuition centre in east London has closed down.
The Siddeeq Academy, in Whitechapel, provided support for parents who wished to educate their children at home.
The college said its closure was not motivated by a lack of business or profit, but rather a "government witch-hunt targeting the Muslim community".
Its director was one of nine people arrested by the Metropolitan Police's Counter Terrorism Command during a series of raids in September.
Mizanur Rahman was arrested on suspicion of terrorism offences and released on police bail until late January.
Radical preacher and activist Anjem Choudary was one of the other men arrested. Both men deny any wrong-doing and have not been charged.
'Sad end'
In a statement on its website, the tuition centre said it was with "great sadness" that the centre was closing with effect from 1 January 2015.
The decision to close was "not motivated by a lack of business or profit", it said.
"This is a sad end to a very beneficial business, as a result of what can only be described as a government witch-hunt targeting the Muslim community, including completely legal Muslim businesses such as Siddeeq Academy.
"We would like to highlight the fact that despite concerted efforts by authorities and the most rigorous and heavy-handed investigations, no legal action has been taken by the police or any other UK authority to force Siddeeq Academy to close.
"No wrong-doing or illegal activity has been found on the part of Siddeeq Academy and there is no legal impediment to our continuing to operate as a tuition centre."
However, the authorities had created "such a hostile environment that it would be near-impossible" to continue trading, the statement said.
Tower Hamlets Council had raised concerns about the centre, but, as it was private, had no legal duty or responsibility for it.
The council had reported its concerns to the Department for Education.