Eton headmaster moves to global school chain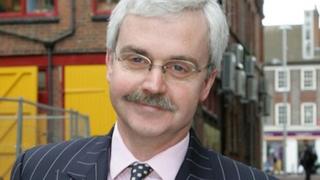 The headmaster of Eton College, Tony Little, is to take up a new job with an international Dubai-based chain of independent schools.
Mr Little, head of the prestigious independent school in Berkshire, will become chief education officer of Gems schools next September.
There are more than 50 Gems schools in 19 countries with 140,000 pupils.
Mr Little said he was looking forward to working with "schools throughout the developed and developing world".
The Gems group has five independent schools in the UK and schools in countries including the United Arab Emirates, India, Malaysia, Singapore, Kenya, Uganda and Switzerland.
Best teacher
It has a charitable arm, the Varkey Gems Foundation, with former US president Bill Clinton as its honorary chairman, which is currently running a competition to give a $1m (£640,000) prize to the world's best teacher, with the aim of raising the status of the teaching profession.
Sunny Varkey, chairman of Gems Education, said he had recruited Mr Little to further the cause of "advancing high quality education across the world".
"Throughout his whole career, Tony has sought to provide the best possible education for a wide range of pupils, based on the potential of every child both inside and outside the classroom," said Mr Varkey.
Mr Little, who announced earlier this year that he was stepping down at Eton, will be responsible for ensuring the quality of education across the global chain, with a particular emphasis on boarding schools.
"I look forward to contributing to a pioneering education organisation that is leading innovation in schools throughout the developed and developing world," said Mr Little.
He will be leaving a school which has taught 19 UK prime ministers, including David Cameron.