Church plans savings clubs in primary schools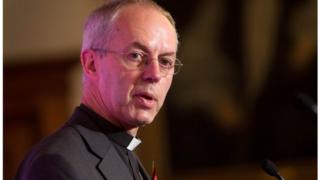 Children as young as four could have the chance to join savings clubs in an attempt to prevent them getting into debt later in life.
The Church of England is proposing a network of clubs, run by credit unions, in primary schools to help raise children's financial awareness.
Under the plans, they would be able to save small, regular amounts of money.
They would also take part in running the groups, such as working as junior cashiers or bank managers.
Parents and school staff could also sign up to the clubs, with mothers and fathers able to set up accounts to save for particular expenses, such as trips and school uniform.
The Church says practical learning would be reinforced by classroom teaching materials.
Lessons in charity
The proposed teaching resources would cover areas such as understanding the role money plays in our lives, how to manage money and managing risks and emotions associated with money.
The teaching pack would provide practical ideas for schools to promote values such as generosity, including charitable giving and fundraising.
The proposals - which would be piloted in Church of England primary schools in three areas initially - have been drawn up by the Archbishop of Canterbury's new task group on responsible credit and savings.
The task group was set up at the beginning of the year following comments by the Most Reverend Justin Welby that he wanted to put payday lenders out of business through the creation of credit unions.
Credit unions are normally small financial co-operatives set up by local communities and other groups.
The Church said it was focusing on savings clubs in primary schools partly because it was responsible for one in four primaries in England and also because financial education was already part of the national curriculum in secondary school.
'Seed' funding of £1
It is hoping to secure funding for the pilot scheme, which would run in six schools for nine months, from government and private companies.
The aim is then to roll the initiative out to 100 schools in the three chosen areas.
If successful, the scheme could become a voluntary national financial education programme for primaries, starting with those run by the Church.
The savings clubs would be given "seed" funding of about £1 per child per term for the first year for all youngsters who wanted to join and take part.
Mr Welby said: "I strongly support this exciting initiative to encourage children to develop positive attitudes towards money and the habit of saving.
"One in four primary and middle schools are Church of England schools, so this programme has the potential to make a significant difference to the lives of millions of children and future adults."
'Embarrassed'
Sir Hector Sants, chairman of the task group, said: "Savings clubs can transform lives through helping establish a responsible approach to money from an early age.
"This programme would also strengthen communities through building links between schools, churches and credit unions, and is part of the Church of England's broader initiative to support the development of a larger, vibrant and more sustainable community finance sector in this country."
In July last year, Mr Welby told online lender Wonga that the Church would try to force the firm out of business by helping credit unions compete with it.
It later emerged that the Church of England had indirectly invested £75,000 in the company, out of investments totalling £5.2bn.
At the time, Mr Welby said he was both "embarrassed" and "irritated" by this.
Earlier this year, the Church announced that it had ended its ties with the lender.