Why arts students are feeling unhappy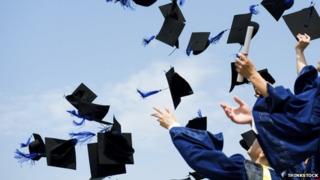 We are getting our first hints at the effects of the English university reforms.
As the BBC is reporting, students are complaining more than ever.
It is also worth a look at a recent survey conducted by the Higher Education Policy Institute and Higher Education Academy, which published a survey of student satisfaction.
The survey suggests that students in England under the new regime are generally happy, despite the rise in the tuition fee cap to £9,000, although a lot do think they get worse value for money.
But it is worth remembering that students will get very different experiences of university.
So consider this: contact hours for students remain enormously varied.
People studying history, philosophy and similar subjects get very few hours of contact compared with, say, physicists.
To declare my interest, I studied history at university, and never complained I had too little work.
The change to tuition fees means that all of those students pay an average of about £8,354.
But instead of looking at fees, look at the total income the universities get - including subsidy - for each student.
Whereas funding for medicine and the sciences has been basically frozen, the switch in the fee regime suddenly and massively increased the value of arts students.
Even after the cuts to subsidies and the extra costs that universities have taken on since 2012, a historian is worth an average of £8,100 per annum for a course that was being run for under £6,000 a year previously.
For universities, the arts is where the easy money is.
Spare cash
But this means that not only are arts students paying more for much the same degree as before, they're effectively paying a surplus.
In lots of universities, that spare cash is being nabbed by people on other, more expensive courses.
The historians - and other arts students - subsidise the rest.
So keep an eye on the arts faculties; they are where there's likely to be more student discontent. In fact, the smouldering has started.
The proportion of students reporting they are getting a raw deal is much higher for the historians than for the people whose courses they're subsidising.
So if I were a vice-chancellor, I'd think very carefully about making sure my arts students got a fair amount of the extra cash they were bringing in.
They've already noticed something is amiss.