Failed free school pupils 'were taught nothing'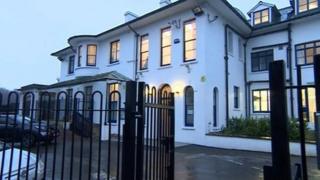 Many pupils at the first free school to be shut due to poor standards were "taught nothing", a head teachers' leader has said.
NAHT general secretary Russell Hobby criticised the Discovery New School, West Sussex, which closed last month after ministers withdrew funding.
All 70 pupils at the school, opened in 2011, were found places elsewhere.
Ofsted had warned there was a risk of children leaving the Montessori school unable to read or write.
Mr Hobby said in a speech to his annual conference: "I have spoken to schools who have taken in children after the collapse of one free school.
'Hype'
"They reported for one group that after one term of education they were precisely one term behind where they should have been. They had been taught nothing."
He said: "The dangers of poorly thought-through policy, rushed in to be able to claim a result, are also exemplified in the shaky results delivered by the earliest free schools.
"Some free schools are performing highly and, to be fair, few schools could have lived up to the hype attached to them, but some people were given schools to run who should not have been allowed near them."
A Department for Education spokeswoman said: "Unfortunately, the standard of education at Discovery New School was simply not good enough.
"That is why we took action to close the school just seven months after its inadequate rating.
"We will not tolerate underperformance in any school and, as we have demonstrated, we will take swift and decisive action if children are not getting the education they deserve."
She added: "There are more than 170 free schools across the country and the vast majority are performing well - in recent weeks three have been rated 'outstanding' and six have been rated 'good', despite only opening 18 months ago."
She also said free schools were held more rigorously to account than council-run schools.
But Labour politicians have criticised the more than £3m of public money that was spent on setting the Discovery New School up.
Trojan Horse
The NAHT conference has also heard claims that some schools were being allowed to operate with very poor governance.
A delegate from Birmingham said "grave concerns" about governance at schools in the city were raised as long as two years ago.
This was long before the claims emerged about the so-called Trojan Horse plot, in which hard-line Muslims are alleged to have infiltrated school governing bodies with the intention of altering schools to follow a stricter religious ethos.
On Friday, Mr Hobby said he believed there was a serious case to answer in six schools in the city. Four separate agencies are looking into the claims about numerous schools in the city.
West Midlands delegate Alison Marshall said the NAHT had been telling Birmingham City Council about the alleged issues for quite some time.
She presented a motion calling for new primary legislation to ensure governors met the standards required of them.
And she argued that governors and chairs of governors should have compulsory training to ensure they carried out their voluntary jobs properly and did not overstep the mark.
"We need to ensure that those who have usurped their authority are removed no matter who they are and what status they hold," she added.