Do academies have an identity crisis?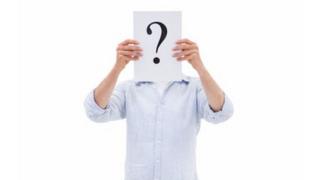 Academies have been around since 2002 - but somehow they still seem to need explaining. Have they got some kind of identity crisis?
Academies are the most common type of secondary school in England, but they still seem to need to be described whenever they are mentioned. Even though millions of pupils are being taught in them, many parents still have a hazy understanding of what makes them different.
The clarifications are usually along the lines of "independent state schools... state-funded schools with greater levels of autonomy... outside of local authority control". Not necessarily the most gripping stuff.
But they've been around longer than iPhones and Facebook - and they don't seem to need any explanatory footnotes.
They've been around longer than Education Secretary Michael Gove and Shadow Education Secretary Tristram Hunt have been MPs - and the expansion of academies has been backed by successive Labour, Conservative and Liberal Democrat education ministers.
But the Labour party is proposing more changes for how they might fit in the structure of the school system. And the government is planning its own changes to their local oversight.
Does this sense of uncertainty go back a long way? In fact, right back to the setting up of the early academies. Did they point in different directions from the very start? Is there an ambiguity at their core?
Regeneration project
Created by Tony Blair's government, they were designed as a high-impact, high-profile response to deep-rooted educational underachievement.
It was the educational equivalent of a regeneration project, flattening what was there before and putting up showcase buildings, with the aim of a fresh start.
It also had another agenda. It offered more choice, incorporating features of the independent sector, which could encourage the middle classes to stick with the state school sector.
And it was important that these schools were promoted as being in some way special and more successful. They had to have parent appeal, with traditional values installed in modern hi-tech buildings.
It was a very Blairite blend, reforming public services for the deprived while keeping the aspirational middle-classes onside.
It used a centralised intervention to promise local school autonomy.
And it faced a constant and vociferous opposition, which saw academies as a threat to the underlying principles of the comprehensive system.
Brand recognition
Michael Gove has fast-forwarded the growth of academies - encouraging the most outstanding schools to switch into becoming academies and then applying academy status as a way of improving the weakest.
It has meant that very dissimilar types of school, success stories and strugglers, have come under the same brand. And when most secondary schools are academies, it makes generalisations even more difficult. How can they be the most typical and different at the same time? Do parents identify with their schools as academies?
Of course there are common features to academies. They operate outside of local authorities - and Labour's plans would not reverse that. And they don't have to follow the national curriculum and don't have to follow national frameworks on staffing and pay.
But all of these are in a way defining academies by what they're not. For all the education ministers since 2002, they've been a way of leaving behind what was there before. A kind of academic exit vehicle.
What does "independent" mean within a state-regulated school system?
The moves by the government and opposition suggest there are still unresolved questions about their final destination.