It's getting mighty crowded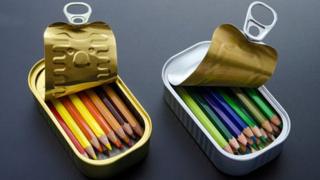 It's been an anxious time for hundreds of thousands of families in England, finding out where their children are going to be starting primary school in September.
What's made this more difficult has been the extra pressure on places from a spectacular school-age population surge in some parts of the country.
Up 44% in Croydon, 43% in Barking, 37% in Hounslow, 33% in Merton, 32% in Greenwich, according to figures from the Department for Education showing pupil numbers between 2010 and 2015.
Only a minority of authorities have single-digit increases, mostly in the north of England.
Like a rolling wave, this is going to hit services upstream - secondary schools, universities, health, housing and transport.
It will require thousands more teachers. Schools already have more staff than ever before. A high proportion are women - with the remarkable statistic that about one in 12 of all women working in England now have a job in a school.
Given the scale of the rising pupil numbers, it's perhaps surprising that there hasn't been a bigger problem with some children not getting any place at all.
'Permanent expansion'
The school system has been impressively flexible - absorbing another 100,000 in primary schools in a single year.
But the way this has been achieved is going to fundamentally change the shape of many primary schools.
Education, education, education has become building, building, building. And it's going to leave a legacy of some very big schools.
When you look at the spreadsheet of expansion plans, there are long lists of "permanent expansion" and "temporary expansion".
Some of these are one or two extra classes - another 30 or 60 pupils - but there are plenty with more than 200, 300 and even 400 extra pupils being added to primary schools.
It's not cheap. Many of these expansions are costing more than £1m, with some in excess of £10m. And that's before the extra running costs for bigger schools in the future.
This will be played out in many different ways in individual schools - temporary buildings in the playground, extensions being added, turning spare rooms into classrooms, new buildings, moving to a bigger site.
And it will change some of these schools forever.
'Fair' admissions?
The rising numbers will also put pressure on another part of the system - deciding how places should be allocated.
What is a "fair" system?
The default approach is to base decisions on proximity - how close a child lives to a school.
But to play devil's advocate a little, what's fair about a system where priority is based on property prices?
Would doctors allow patients to jump the queue if they could afford a house nearer the hospital?
Why should your address determine access, particularly if house prices leave little choice over where families can afford to live?
This becomes an even tenser arrangement as pressure increases on places. Catchment areas will tighten and the link between house prices and school intake will grow stronger.
Emails have come from parents who missed out on a place even though they live a few hundred yards from a school.
It doesn't seem particularly fair to them if someone with a bigger income buys a house a few doors away and takes a last place.
In some areas the precision on proximity has reached absurd levels. Living in a high-rise block means families on upper floors are further away than those on the ground level.
There are debates over whether distance should be measured from the mid-point of a school campus, rather than the front gate.
Not that it's easy to think of an alternative. But maybe we should think of it as pragmatic rather than fair.
Creating more choice would need much greater capacity in the system - and parents might still flock to the same overcrowded high-achieving schools, leaving many disappointed.
It gets back to a fundamental weakness in any education system where excellence is assumed to be rationed.