Classroom teddy bears 'prompt competitive parenting'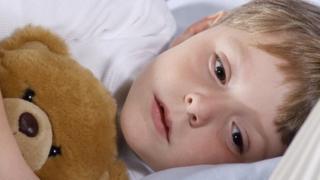 New heights of competitive parenting are being prompted by young pupils taking home a classroom teddy bear and recording what they get up to.
Many schools use cuddly toys to encourage parents to get active with their child and pupils to practise writing and storytelling skills.
But the TES says the recording of these activities in a special book is leading to one-upmanship among parents.
Some schools say parent politics have led them to stop using the toys.
Thousands of primary schoolchildren wait excitedly every Friday to see if it is their turn to take home the Sarah the Donkey or the Murphy the Monkey.
The cuddly toys usually come with an exercise book with little anecdotes and photos or drawings demonstrating what previous children, their parents and the toy got up to. And the latest host family are encouraged to do likewise.
The TES says anecdotes from teachers suggest some parents have become overcompetitive, using the teddy bear's diary to showcase their impressive array of weekend activities.
'Reduced to tears'
Instead of simple visits to the park or walks in the country, teachers report that bears have spent weekends attending orchestra rehearsals, piloting ships and enjoying high-profile events.
Conversely, some parents appear to compete to show their disinterest in the whole idea.
One teacher told the TES they had received the class bear diary with a photo caption, saying: "The bear wandered aimlessly around B&Q, looking at taps."
TES editor Ann Mroz said reviews of postings in online forums suggested "parents find themselves nosing through the bear's diary to see what it has been up to on previous weekends and they start to judge and compare.
"We've seen, through online discussion boards, that some parents have been reduced to tears over having the bear for the weekend.
"Some parents work all weekend, while others struggle with the English language to the point that just writing the report becomes a stressful exercise.
"It's unfair that they should be judged harshly by other parents as a result."
She adds: "The class bear is a great teacher tool but some simple changes could really help take the edge off the competitiveness."