Council borrows £35m to fund primary school expansion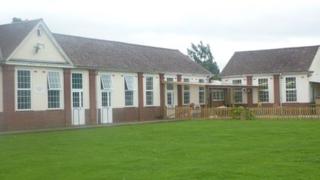 As local authorities warn that urgent action is needed to address a shortfall of school places, one council has taken drastic measures to address the problem.
With a shortage of 2,520 school places predicted over the next seven years, Reading has taken the unusual step of taking out a private loan to fund its schools expansion.
One new primary school will be built and 12 others will be expanded, creating the places needed in each of the seven primary-age year groups.
In addition to £19m from the government, Reading Borough Council has had to borrow £34.5m, which will cost the authority £2.5m per year.
However, these measures do not address the looming shortage of secondary places down the line.
'Significant shortfall'
The Local Government Association's report, The Council Role in School Place Planning, outlines the challenges facing England's local authorities as pupil numbers rise. It highlights Reading as one area facing some of the worst challenges.
In the foreword to the report, councillor David Simmonds, the chairman of the LGA's Children and Young People Board, says: "The squeeze on capital funding is clear."
Many councils, including Reading, are reporting "a significant shortfall" in government funding to pay for new school places, he says.
It is estimated that there is a shortage of a quarter of a million primary school places across England.
Reading Borough Council believes it is facing a particular problem because "economic difficulties" mean young families who would have traditionally moved out of the town into suburbs and larger properties are remaining where they are.
According to the 2011 Census, Reading has seen a 34% increase in the number of children aged up to four.
It also has a particular problem with deteriorating school buildings.
'Funding doubled'
John Ennis, the council's lead member for education, described the increase in demand for primary school places as "unprecedented".
"Coping with this increase in children wanting a place at our primary schools presents a massive challenge," he said.
The council was prioritising the primary school expansion, he said, adding that borrowing was essential "to ensure that our children have places in permanent school buildings".
"We believe that all Reading children should expect to attend schools with decent learning environments," he said.
The £34.5m loan will not address a shortage of secondary school places.
The council says it is looking at plans for two new free school developments and the expansion of existing schools.
However, it says there is no certainty around secondary development at this stage, and no immediate funding on offer from the government.
The Department for Education says it is giving schools £5bn to spend on new school places over this Parliament, which it says is double the amount allocated by the previous government over an equivalent period.
"We have provided local authorities with the funding they need to provide new places," a spokesman said.
"It is now up to them to spend this money efficiently and effectively, and we will hold to account any local authority that fails to do so."