Four out of 8,000 inspections triggered by parents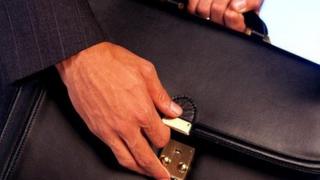 Out of almost 8,000 Ofsted inspections last year, only four were triggered by parents' complaints.
There have been calls from Labour this week for concerned parents to be able to prompt school interventions.
More than two years ago the watchdog announced inspections could be prompted by groups of anonymous parents.
But figures from Ofsted show that in practice, out of almost 22,000 schools in England, only four faced immediate inspections because of a complaint.
Labour leader Ed Miliband this week said parents should have more power over schools.
And there were suggestions this could mean replacing head teachers where there were concerns about standards.
Anonymous complaints
But figures from the education watchdog show the vast majority of inspections are carried out as part of Ofsted's own targeting of schools, either as part of a planned cycle or because of concerns about results or behaviour.
Parent-driven complaints in 2012-13 were responsible for less than 0.1% of inspections in the the year.
In autumn 2011 there were fears from head teachers of a surge of malicious complaints when it was announced inspections could be triggered by parental complaints even if they were anonymous.
But the figures from the following year do not suggest a rise in parental pressure.
There were larger numbers of parents contacting Ofsted with concerns - more than 3,200 - but few of these were considered sufficient to prompt a visit by inspectors.
If they were about specific issues, such as parents wanting to complain about another individual pupil in a school, they were given advice about how to pursue their concerns with the school or local authority or other provider.
In the course of 2012-13, there were 30 complaints brought to Ofsted that counted as "whole school issues" and qualified for investigation.
Most of these were about the "leadership and management of a school and pupils' well-being".
There was not an immediate inspection in most of these cases, but the information was taken into account during the next scheduled inspection.
"On four occasions, Ofsted conducted an immediate inspection of a school as a result of a complaint," the watchdog said.
In the course of the year, there were 7,905 inspections, covering more than a third of schools, including 5,847 primary and 1,334 secondary schools.
Head teachers' leader Brian Lightman said most parental concerns could be resolved informally within schools or through a formal complaints procedure.
"Since the vast majority of complaints are resolved in these ways, it is not surprising that very few parents see the need to complain to Ofsted," said Mr Lightman, general secretary of the Association of School and College Leaders.
"Using Ofsted to resolve parental complaints is a sledgehammer to crack a nut in all but the most exceptional cases.
"These figures prove that the vast majority of parents are satisfied with their child's school and are confident that a concern they raise with the head teacher will be dealt with effectively and professionally."