Hunt says web generation 'needs concentration lessons'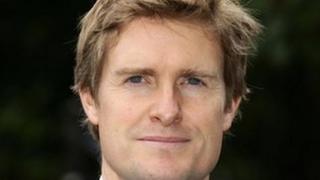 Pupils should be given lessons in concentration to combat the influence of social media and the internet, the shadow education secretary has said.
Tristram Hunt told the Independent "in today's world of short attention spans" young people needed help to learn to concentrate for sustained periods.
It is part of a Labour drive stressing "character and resilience".
Mr Hunt will set out in a speech on Wednesday how a Labour government would move schools from "exam factories".
"There are interventions you can make to teacher training and interventions you can make in schools to build character children's character to promote children's well-being," he said.
"These are very hard-edged skills young people need to gain.
"The teaching of resilience and self-control and character is more and more important to develop, not only in terms of academic attainment but also in terms of the outcomes you need to improve your life chances, employability and the rest of it.
"Of course it's important that we concentrate on improving literacy and numeracy and getting five A* to C grades at GCSE and the like, but the point is that you can improve your chances of success if you look to a child's emotional well-being."
The previous Labour government tried to tackle this with its SEAL programme - in which children were taught the social and emotional aspects of learning.