Ofsted chair to stand down, confirms Michael Gove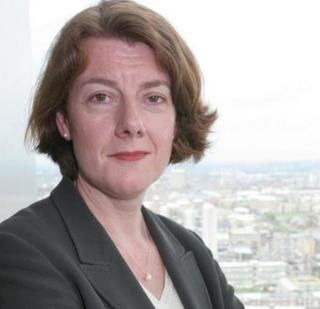 Baroness Sally Morgan is to leave her post as chair of schools inspectorate Ofsted, Education Secretary Michael Gove has confirmed.
Mr Gove said Baroness Morgan had made a "tremendous contribution".
He did not comment on allegations in the Independent he was dismissing her but said the Labour peer would continue in the job while a successor was found.
He earlier denied claims by the chief inspector of schools in England his department had briefed against Ofsted.
Baroness Morgan's three-year term of office was due to end in February and will not be renewed.
In a statement, Oftsed said Baroness Morgan's term of office "has been extended until the autumn of 2014 by the Secretary of State while the process is put in place to find a successor".
Baroness Morgan said: "Ofsted plays a crucial role in delivering independent inspection that is trusted by the public and particularly by parents.
"I am proud of helping lead Ofsted through a period of reform that has strengthened our inspections and made our reports clearer.
"Our tougher regime is driving improvements with more good schools and colleges than ever before. There is also a renewed focus on raising expectations in all parts of the country and for all children, including the most disadvantaged."
Mr Gove said: "She has brought great knowledge and insight, leading the board strongly through a period of significant change, both managing the smooth transition when there were changes in chief inspector, and leading the reforms to the inspectorate and its work."
'Unfair criticism'
Earlier this month, the Times reported two right-leaning think tanks Policy Exchange and Civitas were preparing to call for a radical overhaul of the Ofsted inspection regime, claiming it was trapped by 1960s "progressive" approaches to learning.
Subsequent claims the think tanks' work was being done with Department for Education encouragement prompted the chief inspector, Sir Michael Wilshaw, to declare he was "spitting blood".
He later said he was pleased by Mr Gove's assurance there had been no briefings against Osfted, but added he would defend his team against "unfair criticism".
Teachers' unions have previously accused Sir Michael of lacking independence from the education secretary.