Children in care home 'ghettos' warn MPs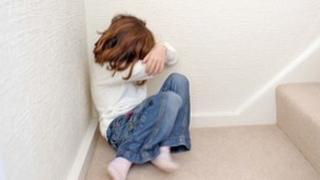 Vulnerable children are being placed in care homes in "crisis communities", alongside ex-offenders and drug addicts, MPs have said.
MPs on the cross party education select committee say they are worried about children being "exported" from big cities.
Education Secretary Michael Gove agreed some were put in the "worst places" but said action was being taken.
The committee is investigating care homes.
This follows several criminal cases where children in residential homes were sexually abused by gangs of men.
The MPs questioned Mr Gove on various issues at a committee hearing.
They said some councils were putting children at risk by putting them in homes in unsafe areas.
Labour MP Pat Glass said, "depressingly", the MPs had found that children were being placed in the "worst possible homes", often in areas where large properties were cheaper.
"There are local authorities in the South that are exporting children to other local authorities where there is cheaper housing, often on the coast, ex-boarding houses," she said.
Fellow Labour MP Ian Mearns described a visit the MPs had made to the coastal town of Margate, where he said they had been "impressed but also worried" about what he called the "social overlay picture".
'Crisis community'
He said: "You have a a high concentration of youngsters in the care system living in the town, high numbers of youngsters who had left care, the 16-pluses, living in really an almost ghettoised situation and overlaid on top of that, because of the nature of the housing and value of the housing, you had ex-offenders, sex-offenders, all living in what could have been at any time as a crisis community.
"Thankfully, they [the local authority] had it managed to a certain extent, but it left us worried for the welfare of the care leavers who were largely left to their own devices."
Mr Gove said he had been to the same area.
"There are bail hostels and houses where people are under-going drug rehabilitation, and also homes being used by people with criminal connections," he said.
"It is the worst place to put vulnerable children and that's why we need to change it."
Thanet District Council, the local authority for Margate, has a "multi-agency task force" to tackle issues in problem areas.
It said it had contacted London councils to warn them about some areas and had seen a fall in the numbers of young people being sent there.
The Labour MP Alex Cunningham said the government should give councils more money so they could place children in better homes.
Mr Gove said there was not a clear relationship between cost and quality and the government was investigating the issue and identifying best practice among local councils to work out what should be done.
"We are putting pressure on local authorities to think hard about it and are asking some tough questions of ourselves about why these decisions are being made," he said.