Ministers rein in college subsidy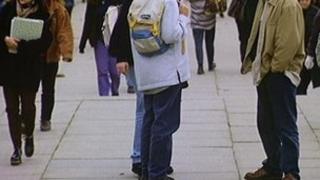 Twenty three private higher education colleges have been told to cut the number of students they recruit, amid fears of a government overspend.
The Department for Business, Innovation and Skills (BIS) said certain providers of higher national diplomas (HNDs) and certificates (HNCs) in England were expanding "at unaffordable levels".
The news follows newspaper allegations that BIS has an £80m budget shortfall.
The department has to offer financial maintenance support to these students.
The Guardian newspaper says it has seen internal forecasts from BIS that show an £80m shortfall in the budget for this year because of an increased take-up of HNDs and HNCs at 46 private colleges.
The paper says the number of students enrolling has increased from 13,000 during 2011-12 to 30,000 in the past academic year.
Students can claim up to £3,400 a year in maintenance support.
Public spending
A BIS spokesman confirmed the department had written to 23 colleges to instruct them to rein back on their student recruitment.
Universities Minister David Willetts told the BBC that HNDs and HNCs were well respected qualifications, but that the growth in the number of students meant some restraints in recruitment were necessary.
"We have written to some of the colleges that have got the highest rate of growth of students, asking them not to increase the number of students from the number they have had in the previous year... simply to be able to restrain the growth of public spending on these students," he said.
BIS has also, in the past few weeks, written to some 5,500 Romanian and Bulgarian students across all higher education courses and institutions in England to ask them to provide extra information to support their application for maintenance support.
Mr Willetts defended the freedom of students from Europe to access government-funded support for HND and HNC courses.
"There's a long-established entitlement for students to study across the European Union - if students from Britain go and study in France or Germany or wherever, they're entitled to the financial support that German and French students would get in those countries and similarly if students come to Britain from the rest of the EU, they have those entitlements as well," he said.
"We obviously have to make sure that the rules are properly enforced and that's what we're checking, but the basic model of students being free to move around Europe is a long established feature of higher education in Europe."