Use universities to drive economic growth, report urges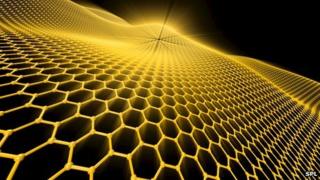 Universities should be brought into the heart of the economy and funded to stimulate growth, a report is urging.
It says the government should put £1bn into what it calls Arrow Projects, to turn "globally competitive technological ideas into real business".
Current funding streams are too complex, argues author Sir Andrew Witty, boss of GlaxoSmithKline.
The government and the Confederation of British Industry welcomed the report.
John Cridland, director general of the CBI, described Arrow Projects as a "great idea".
Universities Minister David Willetts said the government would consider what recommendations to make following the publication.
"We know that universities are engines of innovation and have an important role to play in driving our industrial strategy," said Mr Willetts.
'Invention revolution'
The report, entitled Encouraging a British Invention Revolution, says the UK is a world leader in technology and invention, adding that "the research strength of the UK's universities in an enormous national asset".
But it warns: "We will have to work hard to maintain our position of strength in the face of increasing competition."
In his foreword, Sir Andrew writes that UK universities have "an extraordinary wealth of ideas, technology and human energy - much of which is world-leading and capable of seeding not just new companies but whole industries".
But without better-focused funding, organisation and collaboration, he says, there is a risk of delay and of "British inventions building foreign industries".
He says a "thicket of complexity" in funding "leads to unnecessary hurdles for those striving to translate ideas to job-creating businesses".
Arrow Projects are his plan for an taking ideas from "mind to factory" with a "globally competitive sense of timing and scale".
If they were successful they "could herald a British invention revolution to rival the transformation witnessed in the 19th Century," Sir Andrew writes.
He envisages the projects as large collaborations in technologically advanced fields. The partners would not necessarily be "geographically co-located", and would include a range of universities - not just leading research institutions - as well as industry, business and local and central government.
The report says the government "will need to create a new funding stream to bring the Arrow Projects into being."
Block grants
This could be composed of both public and private money, from both new or existing sources and delivered perhaps in the form of block grants which would allow project managers to use their judgement as to how it is spent, it says.
Universities and businesses would form themselves into consortiums to bid for the funding. The funding would be channelled through the lead university in each project.
Nicola Dandridge, chief executive of Universities UK, said: "The future of the UK economy depends upon making the most of the knowledge, innovation and energy to be found in universities. This work is already happening but the report challenges us, quite rightly, to do more."
Dr Wendy Piatt, director general of the Russell Group of research universities, also welcomed the proposal: "Discoveries at our world-leading, research-intensive universities have generated billions over the years.
"But it's vital for the UK's economy that groundbreaking discoveries make it all the way from idea to implementation and from prototype to profit.
"Collaboration with business is a core part of the mission of all our academics. But we need to bridge the gap and help everyone work together."
Mr Cridland added: "We also need to ensure that more mid-sized and smaller businesses benefit from the huge potential universities bring.
"A single point of entry for companies wishing to engage with universities and a sharper focus on supporting innovation in mid-sized businesses are logical first steps."