How would you improve schools for £20K?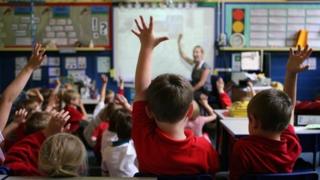 If someone had £20,000 to spend on improving education, what would make the biggest impact? What would be the most important place to invest? What could have the widest long term reach?
Teach First, the education charity that recruits top graduates into teaching, is running an Innovation Award. It has been looking for ideas for "social enterprises that will make a real difference to the state of education".
As well as the cash investment it is also offering to support two salaried posts.
Here are its five shortlisted ideas.
Tutors United
Private tuition is one of the hidden dividing factors in education - a survey last week from the Sutton Trust showed that twice as many children from better off families had tuition than children from poorer families. In London, 40% of children are reported as having had tuition.
Tutors United is an attempt to give poorer families in London access to tutors in primary school, with the aim of "levelling the playing field" for children when they reach secondary school. The tutoring is carried out by university students, under the instruction of a teacher, with tuition being charged at £5 per hour.
The Girls Network
Careers advice and social mobility have become topical concerns. This is a mentoring scheme for girls from disadvantaged backgrounds, aged 14-19, connecting them with networks of successful women in a range of different jobs.
It is intended to tackle the "poverty of aspiration" and to show pupils that jobs in the City or in law are in their reach. Schools pay £300 per pupil per year.
Franklin Scholars
This is a coaching scheme in London, supporting children through the "tricky transition" into secondary school and then with bright pupils in Year 10, usually the first year of GCSEs.
Secondary schools pay for the scheme at the cost of about £500 per pupil per year.
Rivers Coaching
It's not only pupils who need mentoring. This idea is about supporting teachers, providing 30 hours of professional development per year. Schools pay towards the cost of coaches, providing support and motivation, and helping staff who might feel "overworked, disenchanted and prone to leaving the profession altogether".
Code College
The teaching of computing is being overhauled in secondary schools, with growing recognition of the need to prepare pupils for a world of apps and digital industries.
This idea proposes a model of further education colleges specialising in computer coding for "young people from disadvantaged backgrounds as a tool for social mobility".