Online universities launching courses for teachers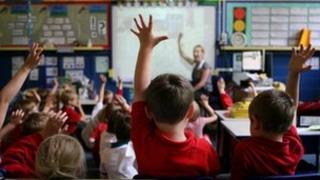 A major global online university network is to enter the teacher-training market for the first time.
Coursera, based in the United States, has announced partnerships with schools of education to provide content for free online training materials.
The project has been backed by Gordon Brown, former UK Prime Minister and now United Nations global education envoy.
Mr Brown said it would support the "global challenge" of training teachers in developing countries.
Coursera, founded by academics from Stanford University in California and backed by venture capital, has been one of the fastest-growing of the online university networks - the so-called Moocs (massive open online courses).
These have made free courses available online from some of the biggest names in higher education in the US and other countries, with Coursera signing up more than two million students in its first year.
Millennium goals
Coursera has now extended its courses to teachers, providing online professional development from schools of education at universities including Virginia, Washington and California, Irvine.
There will also be material available from institutions including the Museum of Modern Art in New York, the Exploratorium in San Francisco and the American Museum of Natural History in New York.
This will be the first time that Coursera has aimed courses at the school-age level of education.
"We hope to support millions of teachers around the world in expanding their skills, networks and knowledge, by opening up access to some of the best resources out there, free of cost," said co-founder Daphne Koller.
"Many schools just don't have the resources to provide teachers and parents the training and support they need. By providing free online courses on how to teach, we hope to improve this," said co-founder, Andrew Ng.
Mr Brown has been campaigning for the millennium goal of ensuring all children have access to primary education by 2015.
According to United Nations Educational, Scientific and Cultural Organization, which has been monitoring this target, it seems unlikely that this will be achieved, with more than 60 million children still missing out on primary school.
Mr Brown says the online courses provided by Coursera, available anywhere with an internet connection, could provide the scale of reach needed to train large numbers of teachers in many different countries.
"The global challenge of training and supporting over two million more teachers in the next 1,000 days must be tackled if we want to get every child into school and learning by the end of 2015," said Mr Brown.