Failing colleges face intervention under skills plan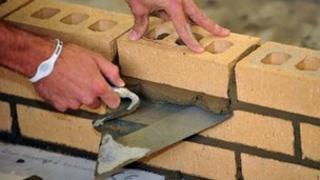 Underperforming further education (FE) colleges in England are to face a tougher regime, as the government launches its skills strategy.
There will be an "administered college" status which will place restrictions on spending and staff.
Skills minister Matthew Hancock promised "swift and effective action" where colleges were inadequate.
There will also be £77m extra capital funding, plus a further £137m from colleges, to benefit 47 colleges.
Inspectors have found two out of three colleges are outstanding or good - but there are also 4% which are identified as being inadequate.
Construction projects
The Rigour and Responsiveness in Skills strategy sets out plans for a more rapid intervention.
A further education commissioner will advise ministers on how to improve colleges which are inadequate.
This might include the "administered college" status, where the college will have to surrender control of spending and assets.
Struggling colleges could also have their governing bodies replaced or be completely dissolved.
"Where colleges are failing learners we will be knocking on their doors and take swift and effective action.
"It is a dereliction of duty to let failing colleges teach young people. We will not fail in our duty to act," said Mr Hancock.
"All providers should meet tough standards of rigour and responsiveness. Through these reforms we will be able to intervene without hesitation where they fall short."
There is also a combined investment of £214m in 47 colleges, funding projects including a construction training centre and "automotive technology hub".
'Undermining'
But Shadow Minister for FE, Gordon Marsden, said: "This shows ministers belatedly scrabbling to catch up with growing concerns about quality in skills provision and their undermining of FE colleges through funding cuts, axing face-to-face careers guidance and abolishing the EMA (educational maintenance allowance).
"We want to better safeguard quality in the skills system, including through a new gold standard qualification in our proposal for a TechBacc to help the forgotten 50% who don't go to university.
"Serious questions remain on the role of the proposed new FE commissioner, including whether this will clash with the remit and powers of Ofsted, and on how accountable to Parliament the commissioner will be."
Martin Doel, chief executive of the Association of Colleges, said: "This new investment in college capital is a very welcome acknowledgement of their contribution to economic recovery.
"New buildings and facilities improve the student experience and help attract further investment from business
"All colleges strive to improve and we will continue to discuss with government how best to intervene on the rare occasions when they fail."
Businesses
Neil Carberry, the CBI's director for employment and skills policy, said: "The UK needs a skills system that will properly equip our workforce to compete globally and support long-term growth.
"The government's skills strategy identifies that this requires a demand-led system, with businesses squarely in the driving seat.
"The challenge now is to successfully hand over control to employers to refocus training on industry needs and getting people into jobs and good careers - this will require a shake-up of the funding system."
The University and College Union said an emphasis on the small number of colleges judged to be inadequate was unhelpful.
UCU general secretary, Sally Hunt, said: "The emphasis on failing colleges is disappointing at a time when private companies have made no secret of their desire to move into areas of post-16 education that they believe might turn a profit.
"There must be clear protection of public assets and a transparent process for any intervention in our colleges. This simply cannot be privatisation by the back door."