Part-time student numbers fall at UK universities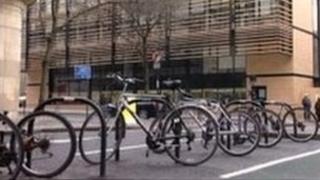 The number of part-time students enrolled at UK universities fell across the board last year, figures show.
The change was most marked for part-time students starting the first year of postgraduate courses, where some 14% fewer students enrolled in 2011-12 than the year before.
The number of part-time undergraduates beginning their first year dropped by 8% in the same period.
The figures are for the last year before the rise in tuition fees.
The data, from the Higher Education Statistics Agency (Hesa), showed overall student numbers at UK universities remained stable at just under two and a half million.
This is because of a bulge in the number of full-time students applying for undergraduate degree courses before the raising of fees to up to £9,000 in 2012-13.
The number of full-time undergraduates starting their first year at university rose by 2% on the year before, to 521,560.
Part-time loans
However the number of full-time postgraduate students starting their first year remained static at 207,665, resulting in an overall fall in first-year postgraduates of 5%.
The National Union of Students is calling for reform of the way postgraduate courses are funded and last October set out detailed proposals for a new loan scheme.
Liam Burns, president of the National Union of Students said: "These statistics further demonstrate the increasing barriers to access to part-time education, particularly postgraduate courses."
"It's likely that many of those who would benefit from access to these courses are older students in work who would be helped by the model for postgraduate funding NUS has proposed, which includes provision for part-time professional development through loans co-funded by employers and government."
The government says the number of part-time students has been falling since a peak in 2008-09 and it is taking steps to help part-time students fund their courses.
A spokeswoman for the Department for Business Innovation and Skills said: "Part-time entrants have been declining since 2010-11, following unusually high numbers the previous two years.
"To ensure finance is not a barrier to going to university, we have made tuition loans available to new part-time students from 2012. This has significantly increased the number of students who can receive government support - 75% of those studying for the first time will be eligible for loans."
Other data from Hesa showed the number of students graduating with first-class degrees had almost doubled in 10 years.
Some 61,600 people left university with a first last summer - about one in six of the total number of graduates, while two-thirds of students got at least a 2.1.
The number of top degrees has risen by 136% from 2002, when 26,100 graduates achieved a first.