Traineeships programme to boost youth skills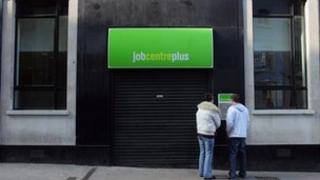 Plans to help young people in England improve their preparation for the world of work have been unveiled.
The traineeships programme will offer work experience, lessons in English and maths, CV-writing tips and advice on how to prepare for an interview.
The scheme, for 16- to 24-year-olds, is funded by the Department for Education (DfE) and the Department for Business, Innovation and Skills.
It follows complaints from business leaders about poor skills levels.
The traineeships are expected to last about six months, and could be in place by September.
Employers, education and training providers, and young people have been invited to comment on the government's proposals, to help develop the programme.
Figures released by the DfE in November showed more than a million young people in England were not in education, employment or training (Neet) in the three months to September 2012.
Some 17% of 16- to 24-year-olds were without jobs or college places, according to the data.
'Hard for young'
Prof Alison Wolf, who conducted a review of vocational education for the government, said: "Long-term changes in the labour market have been very hard on young people.
"It is increasingly difficult for them to gain the work experience and workplace skills that help them move into permanent employment."
Martin Doel, chief executive of the Association of Colleges, said: "We have been arguing for some time for a pre-apprenticeship 'offer' to young people, a mixture of training and work experience that makes them attractive to employers and competitive for apprenticeships or for other jobs with training.
"We therefore welcome this consultation and the thinking that underlies the questions that it poses."
Skills Minister Matthew Hancock said: "We want to support everyone in our country to reach their personal best.
"To do that, we are introducing traineeships to help young people with the skills they need to get a job, and hold down a job.
"That's vital for our economy to compete in the global race, and it's a question of fairness.
"Traineeships will give young people the helping hand and experience they need to compete for apprenticeships and good jobs."