Humanists lose Richmond Catholic school fight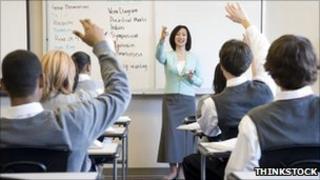 The British Humanist Association (BHA) has lost a legal challenge over plans for two new Catholic schools in London.
The group and some local parents claim Richmond Council broke laws in approving new schools which can prioritise Catholic children.
But High Court judge Mr Justice Sales rejected their application for judicial review, saying he would give his full reasons at a later date.
Richmond Council says it is delighted with the ruling.
The schools, one secondary and one primary, are being set up by the Catholic diocese of Westminster and are due to open in September. Applications for places have already been made.
The judge looked at whether the council had acted within the law when it took decisions to allow the Church to set up the schools after a campaign for them by Catholic parents.
The BHA sought the legal ruling in a joint action with a group called the Richmond Inclusive Schools Campaign, which says any new schools in the area should be open to all children.
It says laws which came in earlier this year [in England] mean that if a new school is needed in an area, councils should first seek proposals from groups wanting to set up free schools or academies and that the council breached this law in backing Church plans to set up a school.
'Disappointed'
After the ruling Andrew Copson, chief executive of the British Humanist Association, said: "We are disappointed, but once we see the full reasons for this judgement we will appeal if we possibly can.
"Today's case hinged on very technical issues but it raises wider questions relating to religious schools."
Lord True, leader of Richmond Council, said: "I am delighted with today's outcome which supports the clear, democratic decision that was taken locally in pursuit of the previously longstanding policy of both parties on the council.
"It will come as an enormous relief to the hundreds of families whose hopes for their children's education has been threatened by this hostile legal manoeuvring."