Top graduates urged to become social workers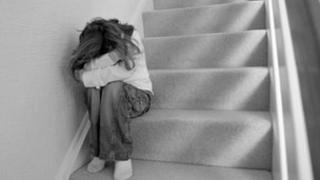 Top graduates are to be encouraged to train as social workers under new plans to improve the profession.
Education Secretary Michael Gove said he was backing a new charity to help get high-flyers into social work.
It comes as a review is published into the Edlington case in Doncaster, where two young boys were tortured by brothers, aged 11 and 12, in 2009.
An earlier review found the attack was "preventable" and identified missed chances to reduce the harm suffered.
Mr Gove said he wanted to see the social worker recruitment charity, Frontline, up and running as soon as possible.
A separate Ofsted report into the Edlington case also just published says standards of care at Doncaster children's services are still putting some at risk.
The 10-day Ofsted inspection carried out in October looked at how well front-line council services helped and protected children and young people to be safe from harm and well cared for.
'Best triage'
It found examples of poor work with children and families and said services were not managing risks for some children as they should be.
In his review of the Edlington case, Lord Carlile said he wanted to make useful improvements to the Serious Case Review process. These are reviews set up to look at cases where a child has died as a result of abuse or neglect.
He also called for the availability and effect of the Troubled Families Programme to be assessed.
And he wants to see the development of "the best possible 'triage' arrangements".
He described these as a "thorough assessment of a child's needs to inform a diagnosis, leading to resolution or treatment of any identified difficulties" the child may have.
'Lack of confidence'
Mr Gove, who has responsibility of child protection matters as well as education, ordered the Carlile Report into the background to the Edlington incident after he concluded the serious case review published in March did not "meet his expectations".
Mr Gove said in a speech in London: "The state is currently failing in its duty to keep our children safe.
"When we do intervene it is often too late. We do not learn properly from what went wrong to improve matters in the future."
But he said previous governments had had a "fundamental lack of confidence in social workers themselves".
Towards the end of the last Labour government there had been too much central prescription on the profession, he said.
But he acknowledged the last government had helped change perceptions of the teaching profession, enhancing "its prestige and self-confidence" in part by backing charities like TeachFirst which, he said, "persuaded the best graduates from the best universities to enter the classroom".
He added that the same now needs to be done for social workers.
"They too need support to improve their practice. That is why the College of Social Work has been set up and we are planning to establish the office of chief social worker.
"More requires to be done - both in improving initial training and enhancing leadership - but the recognition is there - among ministers and social workers - that we need to work harder to improve how the profession operates."
He added: "By providing a shorter and more focused training programme - just as TeachFirst does with its recruits - one of the biggest barriers to entry for gifted graduates contemplating social work has been cleared.
"That is why I intend - on receipt of a proper business plan in the next few months - to support Frontline's establishment and get it up and running as soon as possible."
Shadow Education Secretary Stephen Twigg said while Lord Carlile's report shows that services have improved, they are still not good enough.
"Further action is required to strengthen the protection of children."