Cyberbullying may force out young teachers, says union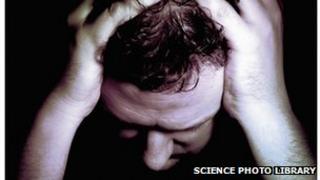 The head teachers' union says it is increasingly concerned about internet bullying of teachers.
The NAHT says promising people could be forced out of the profession unless more is done to tackle the problem.
A help-line for teachers and other professionals who work with children has told the BBC about a third of its calls are about online attacks.
Laura Higgins, of the Professionals Online Safety Help-line, says parents are often to blame.
Ms Higgins said: "We have had incidents where teachers have been subjected to abuse for very long periods of time and have needed professional help on dealing with those issues."
Prof Andy Phippen, of Plymouth University, who has studied the problem, said teachers who had had false allegations made about them could be reluctant to counter the claims officially.
One teacher had found himself suspended because of a defamatory comment on Twitter, said Prof Phippen.
"Someone tweeted that he had been inappropriate with his step-niece and so he wasn't allowed to work or have contact with the school as a result of a nasty comment that someone made on Twitter," Prof Phippen said.
Andy Mellor, a head teacher in the north west of England, said the attacks could have a devastating effect on victims.
"There'll be those that are emotionally affected by it and will internalise it, there'll be those that shrug it off," he said.
"There will be those that eventually will walk. And you know we're suffering a crisis of recruitment in education in schools and particularly in school leadership and this sort of thing needs to be nipped in the bud because it is going to affect the ability to be able to recruit, particularly head teachers," Mr Mellor added.
Dame Mary Macdonald, an education consultant who has specialised in turning round failing schools, found herself subject to a campaign of lies and threats from parents.
She told BBC News: "The bee-word figures quite a lot. Then there was a fight between two parents within this Facebook page."
"It wasn't just the impact on your professional life. It impacts on your personal life because you don't go home at night to your partner, your husband, your family, feeling good about yourself. Some nights you want to offload. Other nights you don't want to say a thing about it because it is just so foul."
Some comments can be criminal and can result in prosecutions for posts, tweets, texts and emails deemed menacing, indecent, offensive or obscene.
Figures obtained by the Associated Press news agency, through a freedom of information request, show a steadily rising tally of prosecutions for electronic communications that are "grossly offensive or of an indecent, obscene or menacing character", from 1,263 in 2009 to 1,843 in 2011. The number of convictions grew from 873 in 2009 to 1,286 last year.
Social networking sites such as Twitter and Facebook say they take complaints of abuse and bullying seriously. Facebook for example has an online button to alert staff to any concerns
Bernadette Hunter, of the NAHT, said attacks by parents could be particularly damaging.
"Teachers, like most adults, do understand the difference between comments and fair criticism, and you know we're happy to deal with those type of complaints from parents, but protracted campaigns of abuse is not something I think we should be expected to ignore," she said.
"Everyone deserves to be treated with respect and we are a profession.
"This kind of behaviour is extremely hurtful for teachers and head teachers but also extremely damaging to the relationship between parents, and families, and the school," Ms Hunter added.