'Fast-track high-fliers' into front-line social work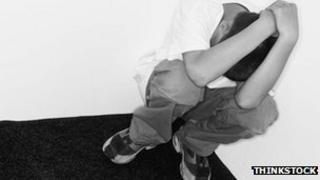 Top graduates could be fast-tracked into front-line social work under plans being examined by ministers to strengthen the profession.
A report by think tank IPPR calls for a scheme based on the successful Teach First model, which selects and trains high-flying graduates to become teachers in tough areas.
There is a shortage of social workers and problems recruiting top graduates.
It is hoped the scheme, known as Frontline, would change that.
The report says the profession needs an innovative plan to raise the quality of applicants, improve standards on the front line and help stem the staffing crisis.
Josh MacAlister, report author and an ambassador for Teach First, said: "This is a call for change to the profession and the government.
"It is not inevitable that social work remains one of Britain's least appealing careers when it is in fact one of the most demanding and important.
"A scheme like this could transform perceptions of social work and contribute to the huge task of tackling social disadvantage."
Under the plan, high-fliers in their final year of undergraduate study would be recruited by Frontline.
Once selected, they would attend an intensive summer school followed by on-the-job training alongside their final year of university.
Subject to reaching the required standard, recruits would receive a social work qualification after a year. They would then be expected to stay working for their local authority for a further year, during which they would undertake further training.
'Vulnerable children'
Lord Andrew Adonis, former Schools Minister and Downing Street policy adviser - who is also a Teach First trustee, said: "I was in care as a youngster and I owe a huge amount to brilliant social workers.
"For tens of thousands of children each year, social workers not only make a profound difference to their life chances, they are often the single bridge between danger and safety in a child's life.
"Yet too many of the most vulnerable children in society - those in care or at serious risk of harm - are getting neither the protection nor the opportunities they deserve.
"When Teach First was launched, the sceptics were all about. Teach First confounded the sceptics and I believe Frontline will too."
Teach First's director of external relations James Westhead said the context of a child's life outside of school is just as important as their experiences inside the classroom.
"We therefore welcome the efforts of Frontline co-author and Teach First ambassador Josh MacAlister, and Teach First Trustee Lord Adonis, to try and apply some of the lessons learnt from the charity's experience in the education sector to other professions."
Since launching in 2002, Teach First has recruited and trained increasing numbers of teachers and it receives government funding.
Morale
Just below 1,000 new participants are starting in schools this September and it is working towards placing 1,140 graduates per year by 2013.
There are currently approximately 1,700 Teach First participants teaching in about 350 primary and secondary schools across seven regions of England.
A number of initiatives have already been announced to boost standards and morale in social work.
This included a graduate level entry scheme, called Step Up to Social Work, which offers them £15,000 to retrain as children's social workers, gaining a master's in social work, alongside intensive hands-on experience.
The profession has been placed under the spotlight after a number of high-profile failings, including the death of Peter Connelly in the north London borough of Haringey in 2007.
Social workers in the "Baby P" case were criticised for not removing the 17-month-old from his home sooner.