London university anger at overseas student uncertainty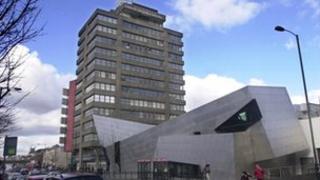 A London university has set up a help-line for anxious international applicants - as doubts hang over its right to recruit overseas students.
With only weeks before term, London Metropolitan University does not know whether it will be allowed to teach new or existing overseas students.
The university says this lack of certainty has already cost £10m and risks "panic" among students.
The UK Border Agency (UKBA) said: "We have not made a decision yet."
London Metropolitan had its status as a "highly trusted sponsor" suspended in July - which prevented it from being allowed to recruit overseas students.
But with the new term approaching, there has been no decision on whether the licence will be revoked or reinstated.
The university's vice chancellor Malcolm Gillies said the continuing doubt was "hugely worrying" for the university students and staff.
Professor Gillies also warned of the damage to the wider UK higher education sector as it competed with other countries to recruit overseas students.
"What message will it send abroad?" he said.
Anxiety
Although there have been other suspensions, so far no UK university has been fully stripped of its ability to recruit overseas students.
As well as stopping the university from accepting new applications, losing the licence could also affect thousands of existing overseas students at the university, who might be in their second or third years.
According to the information published by the UKBA, if a university has its licence withdrawn, overseas students would only have permission to stay in the UK for 60 days.
During this time, students would have to find another university or college to sponsor them.
In the case of London Metropolitan this would affect about 2,700 current overseas students, who will have already paid for one or more years of a degree course.
Overseas students have become an important income for universities - and blocking their recruitment will have considerable financial implications.
The university has warned of a "growing £10m-plus hole" from the delay, which is continuing through the peak of the clearing process, when empty places are allocated.
Threat to courses
Professor Gillies says that the viability of many courses - both at London Metropolitan and other universities - depended on overseas students.
The withdrawal of overseas students would mean a considerable "re-configuring" of courses, he said.
There have been newspaper reports claiming that the licence was going to be withdrawn - but the UKBA says a final decision has not been made.
In response, Prof Gillies had said: "To learn that we might have our highly trusted sponsor status revoked via a newspaper, with the panic that this can cause for thousands of students, is outrageous."
A statement for the university said its priority was to provide advice to students and applicants "who have put their faith in our institution".
"They will need clear information on their options for future study and timelines for securing those options," it said.
The students' union at the university says it has received "hundreds of phone calls" from worried students and their families.
"They are really scared about their future. These genuine students, coming from different parts of the world, are in a miserable situation," said Adnan Pavel, vice president of the students' union at London Metropolitan.
The National Union of Students called for immediate clarification about the consequences for students "plunged into disarray" by reports the licence would be withdrawn.
"This situation is already costing real students, real money and real distress," said NUS president Liam Burns.
A statement from the UKBA said: "Any education provider has to meet strict standards, ensuring they provide high quality education, and take their immigration responsibilities seriously. We will not tolerate any abuse of the immigration system."
There has been a long-standing balancing act between financial pressures to recruit more overseas students and concerns student visas were being misused as a way of entering the UK.
University leaders have called for overseas students not to be included in the target to reduce migration figures, but this was rejected by ministers.