Michael Gove scraps government homework guidelines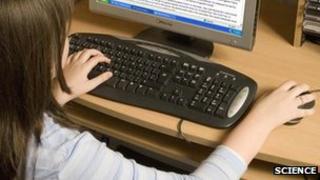 Head teachers in England are to be given greater discretion over how much homework their pupils are set.
Education Secretary Michael Gove has scrapped the guidelines for home study introduced by Labour in 1998.
It follows parents' complaints that too much homework is limiting family time and opportunities for play and sport.
Education officials said head teachers should be able to make decisions free from "unnecessary bureaucratic guidance".
Labour's guidelines recommend an hour a week for five to seven-year-olds, gradually rising to 2.5 hours per night for pupils aged between 14 and 16.
Now, the decision on whether to set homework at all - and if so how much - will fall to head teachers.
A Department for Education spokesman said homework was "part and parcel of a good education".
"We trust head teachers to set the homework policy for their school. They know their pupils best and should be free to make these decisions without having to adhere to unnecessary bureaucratic guidance."
Russell Hobby, general secretary of the National Association of Head Teachers, said: "Homework is like most things in education - it is quality that counts, not quantity. If homework is properly connected to lessons, and regularly marked, it works.
"Just setting large volumes of homework for the sake of meeting targets doesn't work. Sensible discretion on the part of head teachers, to ensure the schools' homework policy reinforces their teaching strategy, is fine."
The administrations of Northern Ireland, Scotland and Wales have devolved powers for education.