School inspections 'bring improvement', says academic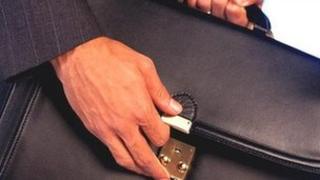 Schools in England which fail inspections usually go on to improve, a study suggests.
Research published by the London School of Economics found that test scores improved at schools which had been failed by Ofsted inspectors.
And researcher Iftikhar Hussain concluded that inspectors were good at identifying good schools.
In the past, teachers and head teachers' unions have been critical of Ofsted.
Mr Hussain, a research associate of the LSE's Centre for Economic Performance, looked at the validity of Ofsted ratings.
He compared the rankings of 500 secondary schools with data collected by the government on what 14-year-olds there thought of their schools and teachers, as well as their parents' opinions.
Mr Hussain said: "The critical issue is whether inspection ratings summarise information about underlying school quality that is not already available in the public sphere. My findings demonstrate that on this measure, inspectors appear to be doing a reasonable job.
"Even after controlling for things like test scores and the socio-economic background of pupils, inspection ratings appear to have substantial power in predicting underlying quality."
'Gaming the system'
The other part of the research looked at whether results of Sats tests taken at age 10 and 11 improved in the years after a school had been failed by Ofsted.
On average, he says, schools went on to show "significant improvements" in test scores.
Mr Hussain, a lecturer at Sussex University, says he wanted to see whether there were also lasting benefits for individual pupils, and concludes that there were.
He tracked the progress to age 14 of of 16,000 pupils who had been at schools after they had failed Ofsted inspections.
He also looked at whether primary schools which had failed Ofsted checks later improved their test results by "gaming the system" - for example by excluding low-ability pupils from Sats tests. He says he found no evidence for this.
England's inspection system is undergoing a big shake-up, with a move towards no-notice inspections and more emphasis on observing what goes in classrooms.
Schools will be ranked in one of three categories: outstanding, good or "requires improvement".
The "satisfactory" rating is being abolished and schools will be checked on four main areas instead of 27 categories.
Heads and teachers have complained in the past that Ofsted inspections do not give a true picture of a school, with heads saying inspectors relied too much on test and exam results.