Educational development: One in four children 'at risk'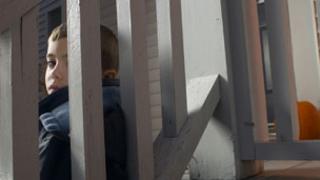 A quarter of today's UK children are living in families which pose more than one risk to their educational development, a study says.
Institute of Education researchers analysed 10 risk factors affecting more than 18,000 families.
Risks included financial stress, teenage parenthood, depression, low skills, and substance/alcohol abuse.
Previous research suggests families with multiple risk factors are the most damaging.
The study by Dr Ricardo Sabates and Professor Shirley Dex examined data on a representative group of 18,000 families who are part of the wider Millennium Cohort Studies.
It suggested 28% of families with young children faced two or more of these risks.
According to the research, just over four in 10 people experienced no risk factors in early childhood, while a third faced only one.
If the figures were extrapolated to the UK population as a whole, it would mean 192,000 children born 10 years ago have been growing up in families with multiple risks to their development.
'Poorer vocabulary'
The paper's authors found that those who had grown up with two or more risk factors had poorer behavioural development scores at ages three and five.
They also did worse in standard vocabulary tests at these ages.
The report, published by the Centre for Longitudinal Studies, said: "Children living in families with both multiple risks and low income fared the worst across most developmental outcomes.
"These children achieved the lowest change in vocabulary test scores between ages three and five."
Professor Dex added: "The most reassuring thing is that if you come into contact with (just) one of these risk factors, there is a fairly modest effect on children.
"It's only when they start to accumulate that it starts be more of an issue."
She suggested that health visitors could be aware of families where there were two or more of these indicators, and offer help.
The government has pledged to turn around the lives of England's 120,000 most troubled families by 2015.
To qualify for help, the families need to meet five out of seven criteria - including truanting children, parents with addiction and anti-social behaviour.