A longer school day will ready pupils for work - Labour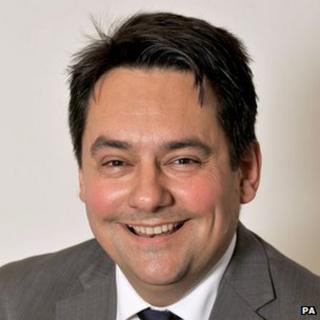 The school day should be lengthened to prepare pupils for work, says Shadow Education Secretary Stephen Twigg.
A longer day could also help stop teenagers joining gangs and be a haven from chaotic homes, he adds.
Speaking at an education conference in Leeds he announced a review of how the classroom could become more relevant to modern work-place.
It will address employers' concerns that a third of school leavers are poorly prepared for work.
The "School to Work" review will be led by Labour MP, Barry Sheerman and follows on from a survey of business leaders who said that while the majority of school leavers were ready to work, around a third were not.
It will take evidence from teachers, parents, businesses and universities and look at international best practice on how to prepare young people for employment.
'Embrace technology'
Mr Twigg told the North of England Education Conference schools that have already brought in extended days, are giving pupils a better perspective of what will be expected of them once they join the work-place.
"A long hours culture has its drawbacks, but how many employers expect their workers to leave the office at 3.30pm?"
He also said that a longer school day could help pupils living in poor housing conditions find a quiet place to study, and persuade others who might be drawn into gangs to stay out of trouble.
Schools Minister, Nick Gibb, agreed that extended school hours could improve pupils' prospects.
He said: "Stephen Twigg is absolutely right to call for longer school days. They can raise standards particularly for those children from the poorest backgrounds.
"We welcome his support and look forward to working with him to persuade the teaching unions that they should embrace longer school days."
Mr Twigg also said too many schools were run like 19th Century institutions set up to produce factory workers.
"The workers down tools when they hear the bell ring, and are strictly separated into production lines, focussed on building the constituent parts of knowledge - maths, science etc," he said.
He called for schools to embrace technology as a vital tool of learning and said they should shift from being like factories to become 21st Century hubs of innovation.
He called for an overhaul in Information Communication Technology lessons: "For too many pupils computer teaching can be little more than a glorified typing course", he said.
"Pupils need to have an opportunity to understand the mechanisms and coding behind computer programmes".
He also called for more long term partnerships between schools and local businesses which could provide work experience and careers advice for pupils.